Tips and recipe to make a delicious stuffed turkey with champagne, ideal for this Christmas.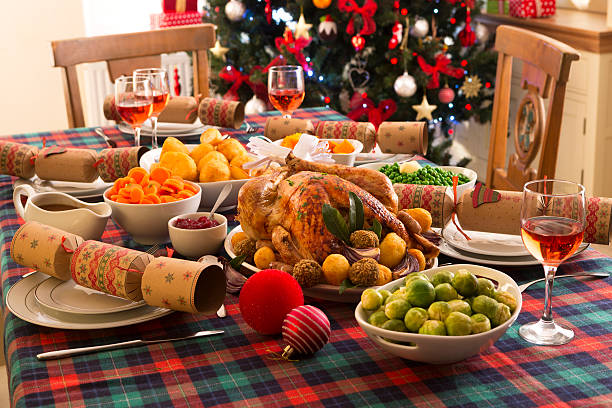 As we saw a few days ago we know that turkey, in addition to being healthy, is one of the favorite Christmas recipes or dishes, as it is a true classic of all Christmas.
And, as you can imagine, we could not offer you some healthy tips to cook a stuffed turkey without echoing some other recipe to cook it.
On this occasion we are going to deal with a simple dish to cook and prepare, and which may be a good choice for this Christmas and for example for the next December 24th.
Take good note, we hope you like it and that, above all, you enjoy it.
Ingredients to prepare champagne turkey:
1 turkey between a kilo and a half to two kilos.
2 glasses of champagne
100 g. of butter
2 truffles
Oil
Salt
Lemon.
200 g. of ham.
Steps to follow to cook turkey with champagne:
First of all, we must leave the turkey very clean, emptied and flamed, seasoning it well with salt and lemon juice. At this time we can also make mincemeat with the ham and the two truffles, which will serve as a filling. To prevent it from coming off, we will have to sew it.
We will now place the turkey in a large casserole, drizzle it with oil and surround it with pieces of butter. Meanwhile, we heat the oven, and when it is somewhat hot, we put it on high heat to get a nice golden color in the turkey. Then lower the temperature a little so that it cooks a little more slowly, for almost an hour.
Lastly, we will sprinkle the turkey with the champagne, and let it finish cooking, sprinkling it little by little with the same juice.
Advice when serving it: We must remove the filling, carve the pieces, and place the filling on the edges of the source, mixing it – yes – with the sauce so that it is served together with the turkey.