Do you want to learn how to prepare Casadielles? They are delicious sweets from Asturias, which are traditionally prepared at Carnival and Christmas. Find out how to make them with this classic recipe.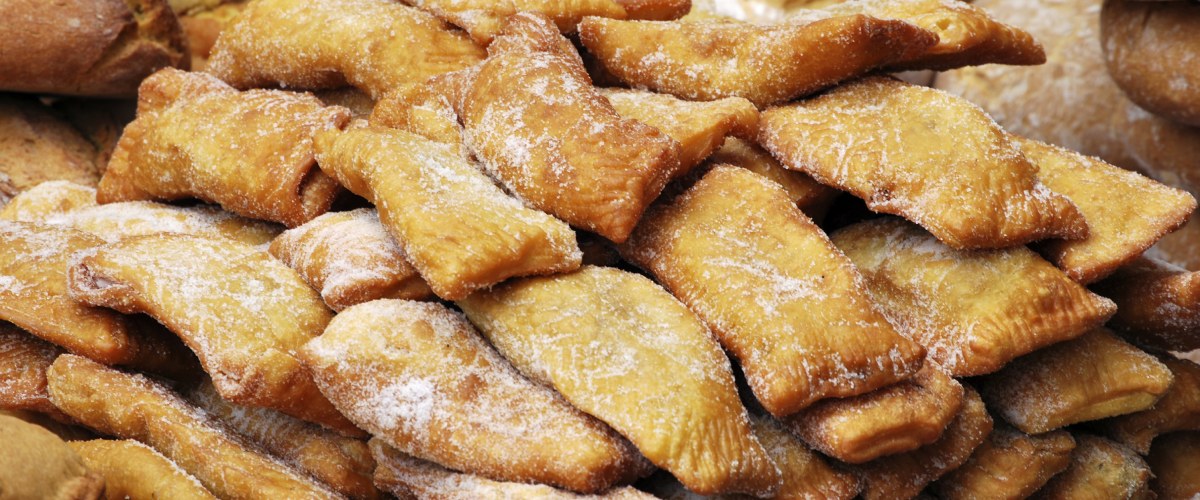 We continue inquiring about delicious and wonderful recipes for sweets to taste on Carnival days, which are precisely made and enjoyed during these days of celebration. This time we want to talk to you about the wonderful casadielles.
Casadielles are typical sweets from the Asturias region and traditional for the Carnival and Christmas festivities. As with other sweets, casadielles are currently made and eaten at any time of the year that they feel like it.
What are casadielles?
It is probably the most famous and popular sweet in Asturias. Casadielles consist of a kind of dough, Canutillo or sweet pastry that is filled with walnuts, anise and sugar. They are made with short crust pastry or puff pastry. The way to cook them can be either baked or fried and the type of dough that we must use will depend on this.
If we want to cook the casadielles in the oven we must make them with puff pastry, in case we wanted to make the fried casadielles we would need short crust pastry.
Both one type of dough and another can be made with a homemade recipe or resort to the industrial dough that is already prepared. Everything will depend on our taste and the time we have.
Inside, the casadielles have a filling that makes them very appetizing, a sweet paste of ground walnuts made with walnuts, sugar and a little anise.
There are recipes for casadielles in which walnuts are substituted for ground hazelnuts, anise for wine, and honey is used instead of sugar.
The shape that is given to the dough to form the casadielles is cylindrical, like a tube or tube, and then it is filled with the nut paste.
Once filled, they are closed on the sides by pressing with a fork as we do with empanadillas so that the filling does not come out while the sweet is cooking. They are then sprinkled with icing sugar.
Casadielles Recipe
Ingredients:
A package of short crust pastry.
Olive oil or sunflower oil.
Powdered sugar for presentation.
Ingredients for the stuffing:
275 grams of ground walnuts.
140 grams of sugar.
A glass of anise.
Preparation of the casadielles:
Defrost the short crust pastry leaving it at room temperature. While we are preparing the filling.
In a bowl or bowl we put the ground nuts, we add the sugar and the glass of anise, mix well to form a paste, and reserve to shape the dough.
Put the dough on the countertop, spread it out and cut it into square pieces. In the center of each square we put a little nut filling. Roll the dough into a tube shape.
Once we have it rolled up with the help of a fork we press to seal the sides and that the filling does not come out. Prepare a frying pan with oil and heat it to fry the casadielles.  Once the oil is very hot, we are going to fry the sweets.
We brown the casadielles on both sides and we put them on absorbent paper or napkins that we will have previously put on the plate so that the oil drains.
We put the casadielles in a clean dish or plate to cool.
At the time of serving the casadielles we will present them with icing sugar on top. We can taste them for breakfast, as a dessert or as snacks.