The truth is that there is no specific age at which the breasts begin to sag. For example, a 20-year-old woman may have sagging breasts, while a 40- or 45-year-old woman may still have perky breasts. Since many factors contribute directly or indirectly to sagging, it is common for this very common problem to be experienced even at different times. Obviously, age eventually becomes the most common factor in most women, although it is not the only one.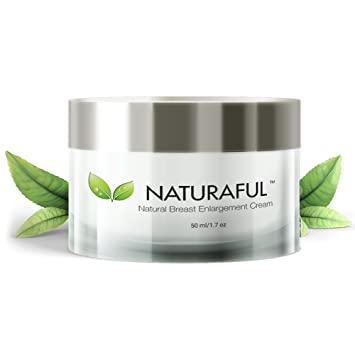 As many experts state, if you manage to escape the sagging of your breasts between 30 and 40 years of age, it is most likely that this loss of elasticity, turgidity and fullness will begin to be noticed, especially after menopause; specifically, by going through the different hormonal changes that normally occur during this stage.
As we have indicated, the factors that can influence the breasts to fall, and the skin to lose smoothness and appear placid are quite varied. But the main cause is found in what are known as Cooper's ligaments, some ligaments present in the breasts, which are the ones in charge of lifting and supporting them. Over time, as women age, these ligaments can stretch, causing the breasts to sag. On the other hand, sagging skin, or the loss of elasticity itself, can also cause the breasts to sag and/or appear deflated.
Among the factors that most often influence, size and shape are usually two of the most common. As it could be logical to suppose, those larger breasts present a greater probability when it comes to succumbing to gravity, compared to smaller breasts. In turn, those women with a higher body mass index (BMI) tend to have larger breasts, so gaining or losing a lot of weight, especially quickly, can end up changing the way you look. breasts and cause the skin around them to stretch or shrink.
Indeed, age not only has a lot to do with it. Genetics, in fact, has a lot to do with it. And it is that the inheritance and the genes that are obtained from the family end up playing an essential role in both the shape and size of the breasts, the body weight and the strength that the Cooper ligaments may or may not have. On the other hand, we are also faced with another equally common factor or cause: pregnancy, which means that the more children you have, the more your breasts will tend to stretch.
Bleu & Marine Bretania Breast Firming Cream
Developed by the Bleu & Marine Bretania brand, we are facing one of the first breast firming creams that we will talk about in this guide. And why have we decided to choose it or choose it as one of the first to start this note? Fundamentally because it has the majority of the positive evaluations, and because the ingredients that we find in its formulation are mainly characterized by being one hundred percent natural.
Specifically, in its composition we find above all native collagen and elastin. Both ingredients, as you surely know, are essential when it comes to keeping the skin as firm, smooth and rejuvenated as possible. In fact, collagen production tends to slow down as we age and age, so fine lines and wrinkles suddenly start to appear. The same would happen with the breasts: it is observed how the skin loses elasticity, firmness and smoothness at the same time that the structure of the cells decreases.
Precisely, thanks to the presence of collagen and elastin in its formulation, it helps combat the inexorable process of aging, delaying some of its main effects on the skin, by helping to increase the production of natural collagen by the skin. And what is even more interesting if possible: it has a double action, both firming and moisturizing. This means that it not only firms and smoothes the skin. It also renews the connective tissues, reinforcing the hydration and retention capacity of the water present inside the cells, ultimately providing the epidermis with a better appearance.
On the other hand, it is necessary to talk a little about native collagen. According to the brand, it has useful properties when it comes to reducing wrinkles by around 30 percent. In addition, it hydrates in a remarkable way, closes the pores and reduces skin blemishes, thanks to the fact that it tends to penetrate the deepest layers of the epidermis. The brand recommends starting to use the product from the age of 25.
Eco Masters Breast Firming Cream– One of the cheapest
In Beauty, the fact that a certain product is cheaper than another does not necessarily mean that it is worse. Although it is true that, in some specific cases, a greater investment is equivalent to a higher quality not only in the formulation of the product itself (and its effectiveness), but also in the concentration of its different active ingredients.
However, if you first want to try a breast firming cream that is mainly characterized by being cheap, you can opt for Eco Masters Breast Firming Cream. Since it is one of the cheapest options that currently exist in the market.
What does it contain and what exactly does it do? Among its most interesting ingredients we can mention above all the presence of vitamin C, a nutrient with recognized antioxidant action -and effect-, which contributes to the normal formation of collagen, which is one of the proteins responsible for both health and firmness and general appearance of the skin.
It also contains rose water, known and recognized for its qualities for the skin, thanks to the fact that it provides a calming and toning effect, helping to relieve the tensions that cause fine lines and wrinkles.
The formulation is completed with two other interesting natural ingredients in this regard.  This is the case of the root extract and the ginseng extract, commonly used to stimulate the skin, tightening and nourishing it naturally. But they are not the only active ingredients that we find in its composition. This is also the case with jojoba oil and shea butter, which work together to help repair and deeply nourish the skin. For this reason, it becomes an ideal option even after pregnancy, in order to recover postpartum elasticity.
To achieve long-lasting results, the brand recommends applying this cream daily.  Specifically, the cream has been designed to be applied twice a day, in the morning and at night, in the form of a massage, in order to stimulate and revitalize both the skin and the breast tissue. Plus, because its ingredients are mostly natural and safe, it's perfect for post-pregnancy and/or breastfeeding.
Sesderma breast firming cream: also valid for the body
Sesderma is characterized by being a recognized brand in the cosmetics and beauty sector, and many women positively value most of its different products. On this occasion, and under the name of Signature, we find a firming cream that is not only useful -and recommended- for the breasts, but can also be used on the body.
One of its main advantages is that it comes in two containers of 250 ml each, so buying the product only for the price of one, you can enjoy it twice as long.
Among other interesting aspects, it is a cream with qualities and a firming effect on the breasts and body, especially indicated for postpartum (that is, after pregnancy), during menopause, aging and also in the absence of physical activity, thanks to the fact that firms, densifies the skin and helps reshape the contour of the breasts and the body.
In its composition we find collagen, a protein that, as we have already mentioned on some previous occasion, is an essential part of the dermal connective tissue, providing elasticity and turgor to the skin. On this particular occasion, it contains hydrolyzed collagen (or hydrolyzed collagen), capable of stimulating the synthesis and production of collagen, increasing the smoothness of the skin.
It also contains Matrix, developed by Sesderma specialists, which is a compound capable of also stimulating collagen synthesis, helping to regenerate connective tissue, maintaining elasticity and also restoring some of the main characteristics that young skin should have. and/or rejuvenated. Pose hydrolyzed elastin, which increases the biodynamic qualities of the skin, providing or restoring both elasticity and flexibility.
Lactic acid consists of an alpha-hydroxy acid that acts as a mild exfoliant. On this occasion there is no doubt that it is of great interest, since it provides a rejuvenating action thanks to the fact that it stimulates the cell renewal of the epidermis. In addition, it acts as an active moisturizing agent, even helping to lighten skin blemishes.
Finally, we must also mention the presence of soy extract, which increases the moisturizing action of the rest of the active ingredients, thus helping to reduce moisture and water loss.
One of its main advantages, in addition to its composition, is that by also containing  dimethylamino ethanol (DMAE), a natural nutrient capable of increasing muscle tone while firming, tightening and stretching the skin, the cream produces a practically firming effect. immediate.
In short, it is a useful cream to achieve firmness and smoothness in the skin of the breasts, with an extremely moisturizing action by reducing water loss, and which, in addition to restoring lost elasticity and flexibility, helps to increase the muscular tone.
As with the rest of the products mentioned so far, the brand recommends applying this cream twice a day -morning and night-, with the help of a gentle massage, which will facilitate its absorption.
Magister Formula Breast, Neck and Décolleté Cream
Looking for a highly effective breast firming cream that also has the most positive reviews? This is the case of Bust Model, a cream developed by the prestigious brand Magister Formula, and which is ideal for enjoying a lifting and firming effect, thanks to its exclusive formulation, which has been specially designed to achieve not only a lifting effect on the chest and neckline, but also on the neck (which means that it is also interesting when it comes to fighting double chin).
It not only provides firmness and tenacity to the area where the cream is applied. It also helps reduce fine lines and wrinkles that usually form over the years in the neckline area, while providing a much more uniform and homogeneous tone, so it is also interesting against sun spots that can arise as a result of sun exposure.
One of its main advantages, in addition to having been developed by such a prestigious brand with recognized experience as, for example, is the case of Magister Formula, is that in its composition we find different active ingredients of natural and plant origin, and that provide unique benefits. being active with firming qualities.
This is the case of soy isoflavones, centella asiatica and caviar, among other interesting ingredients. According to the brand, it helps to achieve an increase in the volume of the breasts thanks to the fact that it acts by achieving an accumulation of lipids in the breast area, so that breast augmentation can reach up to 8 percent. But they are not the only ingredients of natural origin that we find in its composition: it also has aloe vera, vegetable glycerin and rosehip, which together provide regenerating benefits.
In this way, you would not only achieve firmer and less sagging skin in the neckline and breast area, but also help prevent some of the main effects related to aging. We must not forget that the neckline area is characterized in fact by being one of the parts of the body most exposed to the sun, in the same way that it happens with the skin of the face and arms.
Of course, to enjoy these qualities it is necessary to apply it consistently, and also maintain a certain regularity and patience. For example, the brand recommends applying it by massaging the area to be treated both day and night, for a minimum of 56 days. [add new product image]
However, if you also want to try another anti-stretch mark and firming cream also developed by the Magister Formula brand, which stands out fundamentally and mainly for being multi- nutritive, you may love the Shea Multi-nutritive Cream, with anti-stretch mark qualities.
It is especially indicated for use on very dry and sensitive skin, atopic skin, and especially by pregnant women or after childbirth. It is also interesting for those skins that have undergone rapid weight changes, or that have suffered negative changes as a result of medication or excessive hormonal secretion. And what is even better: it is not only suitable for women's skin, but also for men's skin. Moreover, the manufacturer indicates that it is suitable for all ages, including both adolescents and adults.
Thanks to its multi- nutritive action, the skin is able to recover its vitality, while thanks to the combination of natural oils in its formulation, it helps to achieve a much more rested texture. In short, it acts by nourishing and repairing the dermis from the different changes that it can suffer over time, as we age.
It is an extremely interesting body firming, so it can firm and hydrate -in depth- the areas of the chest and breasts, abdomen, hips, thighs and arms. For this reason, if it is applied all over the body, it will be possible to fully enjoy a sensation that is not only placid, but also restorative, since being anti-stretch marks, it is indicated above all for dry, very dry skin and with problems related to orange peel
On the other hand, it provides greater elasticity and better resistance, which helps a lot when it comes to preventing new tears from occurring in the epidermis (stretch marks).  And, if used regularly, it helps improve the skin's ability to recover, resulting in less tightness and greater suppleness.
Indeed, in its formulation we find some ingredients that we have missed in some of the firming creams that we have already mentioned in the previous sections. This is the case, for example, of centella asiatica. But it also contains shea butter, which combined provide interesting benefits against stretch marks.
But the ingredients mentioned above are not the only ones that we find in its formulation.  It also has glycerin, which acts as a useful moisturizing agent that helps retain water better, nourishing the skin and greatly facilitating the penetration of the cream. As well as oils of natural origin, all of them with beneficial qualities for dry skin, thanks to the fact that they help to nourish it from the inside; this is the case with sweet almond oil, pumpkin seed oil and wheat germ oil. Finally, it also contains vitamin E and soy isoflavones, which provide moisturizing qualities, recognized antioxidants and anti-inflammatory.
One of its main advantages is that it is suitable for pregnant women, since it does not contain caffeine or harmful elements that may be contraindicated to be used during this important stage of life. In addition, among other interesting aspects, it not only improves the skin's natural hydro-lipid barrier, but also cares for, nourishes and respects it.
To apply it, its manufacturer advises applying it directly to the area to be treated, including breasts, arms, abdomen, thighs and hips. To do this, it must be applied with a light circular massage, until completely absorbed. On the other hand, it can be done both during the day and at night (although the brand does not specify that it is necessary to apply it twice, twice a day). Of course, it is essential to apply it to clean skin, to ensure that its effects and benefits are not impaired by the presence of dirt, dead cells or accumulation of environmental pollutants on the skin.
Trofolastin Elasticity– Ideal for postpartum
If you have recently given birth, and you are looking for a firming cream specially designed to be used after childbirth, the truth is that the Trofolastin brand has developed, under its  Elasticity product line, a postpartum firming cream, indicated to directly treat both flaccidity and skin tone as a result of pregnancy. Although it would not only be indicated for this special stage of life, but also for rapid weight loss, and for menopause.
In its formulation we find the presence of some active ingredients with firming qualities that are quite interesting in this regard, such as the case of centella asiatica triterpenes  and also fibronectin. Both agents act by firming, restructuring and recovering the skin, in order to help it return to its lost shape.
It can be applied both in the breast area and in the abdominal tissue, increasing and improving the elasticity levels of these two areas of the body. Not only that, thanks to its regenerating and repairing properties, it even helps treat stretch marks, improving the appearance of the skin.
Procurves Breast Firming and Enhancing Cream
From the Procurves brand we find Procurves Cream, a cream specially designed for breast augmentation, which would help increase both the size and firmness of the breasts in a completely natural way, by stimulating microcirculation every time you apply it on this area of ​​the body.
All this thanks to the fact that it incorporates an innovative formula in its composition, based mainly on plants and herbs. And, in addition, it contains Homeostatine and Cell Active, which activate the accumulation of lipids in the breast area, while stimulating the internal mammary tissues.
CellActive-FORM is characterized by being a plant-based complex that activates the accumulation of lipids in the chest area, while remodeling the contour of the neckline.  While Homeostatine is an active agent that regenerates the skin in the breast area, providing both firmness and elasticity.
It also contains hyaluronic acid and oat extract, among other natural ingredients, which help fight cell aging, while maintaining the structure of the breast, so that it does not continue to lose firmness.
According to the brand, the results are perfectly visible in just a few weeks. Although it is true that to achieve the desired results it is essential to use it continuously for at least more than a month, since otherwise the results, according to the manufacturer, would be "quite relative".
Only one hundred percent natural, fresh and "high quality" ingredients have been used in its preparation. On the other hand, the product has the GMP certificate, which ensures the highest quality for the customer. For all these reasons, we are almost without a doubt faced with a product that is recognized and highly valued by the majority of women who have used it, since it has already been on the market for 10 years, and contains an improved formula that, among other aspects, endorses its effectiveness.
ISDIN Woman Firming: cream that firms and reshapes the skin
It is quite likely that you already know the ISDIN brand. Not in vain, it is quite possible that you have already used some of their products, or that even right now, at these precise moments, you have one of them in your bathroom cabinet. And it is that it is a manufacturer that has recognized experience in the sector of both beauty and skin care.
Under the name ISDIN Woman Firming we find ourselves before a fast-absorbing cream  that, among other interesting qualities, is capable of firming, toning and remodeling the skin, so its use is very useful when pregnant, or losing weight or volume, have caused the loss of flaccidity in it.
In fact, it contains a series of active ingredients in its composition that are useful in this aspect, which are combined with each other to maximize their firming and remodeling effects. Centella Asiatica triterpenes, as we have already mentioned on some previous occasion, act by stimulating the biosynthesis of collagen, as well as the production of fibrobectin.
It also has rosehip oil, extremely rich in essential fatty acids (linoleic and linolenic), which in turn is capable of activating prostaglandins. Vitamin E provides a very interesting antioxidant action, useful to combat the action of free radicals (which could cause some of the main signs associated with premature aging, such as fine lines and wrinkles), and also highlights the presence of hydroxyprolysilane CN, which improves the organization of the fibers that smear the elastic tissue with collagen, while the proteasyl firms the skin.
ISDIN recommends applying it twice a day, preferably in the morning and at night. In addition, he recommends always doing it on previously washed skin, gently massaging the product until the cream has been completely absorbed.
And, according to the brand, it helps achieve smoother skin 97 percent of the time, firmer skin by 94 percent, and dramatically more hydrated skin by up to 98 percent. All this thanks to the fact that, as we have seen, it treats skin flaccidity, which is why it is recommended to combat skin flaccidity, stimulates tissue regeneration by improving firmness and its appearance, and also intensely moisturizes, providing even an antioxidant effect, so it not only hydrates but also stimulates tissue regeneration.
On the other hand, if during breastfeeding you suffer from irritation and cracks in the nipple, you can also opt for Woman ISDIN Nipple Care, a gel suitable for all skin types, which actively cares for and protects the nipple, thus helping to prevent the formation or appearance of cracks. In addition, it provides a pleasant sensation of freshness, but without leaving any type of residue, so it is not necessary to wash the nipple before breastfeeding the baby.
Fiori di Cipria Breast Firming Cream
From the hands of the cosmetic laboratory Fiori di Capri we find a firming cream for the breasts, which provides restructuring effects in addition to improving skin hydration in the area where it is applied, and prevents the formation of uncomfortable stretch marks.
It has a light texture, which guarantees easy and rapid absorption. In fact, once applied, it forms a kind of elastic film that provides a quick tightening effect, quickly counteracting sagging skin on the breasts, neckline and neck area.
In this sense, it has been specially designed for use after pregnancy, since during this very important stage in a woman's life it also becomes a time when the breast is subject to many changes. Meanwhile, the Fiori de Cipria brand advises opting for sweet almond oil, which works by preventing the formation of stretch marks and loss of firmness in the breasts. And, subsequently, it recommends opting for a treatment such as the firming cream developed by them.
As far as its formulation is concerned, we mainly find some very interesting active ingredients of natural origin. This is the case, for example, of Echinacea, saw palmetto fruits and gardenia stem cells. Together and combined, these ingredients, in addition to being extremely moisturizing, stimulate the natural production of collagen, thus helping to tone and firm the breasts. In short, it acts both by nourishing and moisturizing the skin, among other interesting qualities.
For correct use, the brand recommends applying this cream always in the same time slot, every day. To do this, you must spread the cream with movements in the form of 8, around the breast, especially avoiding the nipple area, and always proceeding from the outside to the inside. It is recommended, with the left hand, gently massage the right breast, and with the right hand, do the same with the left, until the cream has been completely absorbed.
Of course, if you want to fully enjoy the vasoconstrictor effect that the cold could provide you, Fiori di Cipria recommends that you keep the cream in the fridge.
Amplify MAX Enhanced Breast Firming Cream
If you want a cream that comes with a container that is certainly quite large, that will last you a long time, under the name of AmplifyMAX we find ourselves before a cream of one hundred percent organic origin, and created in England, which has been developed by the brand Amplify and that comes in a 50 ml bottle ideal for use for 30 days.
According to the brand, it would be a premium version of its popular Amplify firming and plumping effect cream, which also provides a series of added benefits. According to the manufacturer, it is a cream that in 30 days would achieve firmer and fuller breasts (if not, otherwise, they claim to return the money).
It has been carefully prepared with one hundred percent natural ingredients, and in addition to organic origin, which are characterized by being of the highest quality. And what ingredients can we find in its formulation? We can mention the presence of the following:
Peppermint essential oil. It contains natural antioxidants, vitamins, minerals and also offers antiseptic qualities.
Carrot seed oil. It is extremely rich in beta carotene, which also provide antioxidant qualities. In addition, it also provides a huge amount of vitamin A and vitamin E, ideal for conditioning the skin (in addition, vitamin E, in addition to being an antioxidant, has been shown to provide moisturizing qualities).
Fennel seed oil. It is believed to possess and provide primarily healing qualities.
Olive oil. Helps moisturize the skin and relieve the most damaging effects caused by ultraviolet rays. Because it reproduces almost identically the sebum content naturally present in our skin, it offers the possibility that the skin can better and more easily recover its own balance in a totally and absolutely natural way.
Shea butter. It is commonly used as a lotion thanks to its benefits when it comes to protecting the skin during the drier seasons of the year. In addition, it provides moisturizing, anti-inflammatory, emollient (preventing the skin from becoming dry or too dry) and humectant qualities (which means that it is able to help the skin retain water better).
Avocado oil. Recognized for its tremendous richness, especially in healthy fats, it is commonly used in the production of many cosmetics thanks to its moisturizing and regenerative properties.
Coconut oil. Also known -and highly valued- for its richness in saturated fats, vitamin A and E, it is especially useful when it comes to combating the most harmful effects caused by free radicals.
Macadamia oil. This ingredient is not so common or usual to find it in many creams and cosmetic products, especially those used to firm the skin. But the truth is that it provides excellent benefits, since it is rich in skin softening qualities, and it is even ideal to find it in formulas of products used and designed for tanning.
Green tea extract. We have already talked to you about this invaluable natural ingredient on many occasions. It becomes an important source of caffeine and natural antioxidants. When applied to the skin, it helps stimulate blood vessels, speeding healing. In short, it becomes a useful option to stimulate and promote firmer breasts.
Gout Kola. It is commonly used to prevent the formation of scars, and in the prevention or reduction of stretch marks, which, by the way, are sometimes accompanied by sagging breasts or breasts. It also provides antioxidant benefits, and is capable of increasing blood flow to wounds.
Aloe vera. Recognized, and known, for its incredible protective, softening and moisturizing qualities, Aloe Vera helps moisturize – and better retain moisture – in dry, parched and sensitive skin. It is ideal for stretch marks, scars, cracked and dry skin, sunburn and minor skin irritations. In addition, it provides wonderful benefits such as calming, moisturizing and refreshing.
Calendula. It is considered by many experts as one of the best ingredients that we could find in a cream, regardless of the purpose for which it has been formulated. Why? Very simple: it provides anti-inflammatory and healing properties, which helps in the treatment of a good variety of ailments, such as rosacea, psoriasis and eczema.
Camomile. It is tremendously useful and effective for the skin, thanks to the fact that it softens and calms it. In addition, it also helps heal it, and promotes tissue regeneration.
Horsetail extract. And this time we come to the last of the main ingredients that we find in the composition/formulation of this interesting cream. Horsetail is usually used in order to promote the natural production of collagen. In addition, thanks to its silicone content, it provides anti-aging qualities.
As we can see, a total of 11 very interesting ingredients that complete the formulation of this breast firming cream, all of completely natural origin, and organic. Although, it is true, perhaps we are missing an equally natural ingredient that has proven to be equally useful in this regard: centella asiatica extract. For the rest, as with the rest of the firming creams, the brand recommends spreading it on the breasts both in the morning and at night, advising to do it twice a day to obtain the best results.
Sahgsa Bust Firming Cream
Arriving directly from Asia, and with the majority of positive evaluations, we find ourselves before a cream for the bust that, according to the manufacturer, would help to achieve not only firmer skin with a lifting effect, but would also help to achieve a slight enlargement natural breasts.
According to the manufacturer, it would help to promote, in a much more effective way, a better blood circulation in the different tissues of the breast, thus increasing its elasticity, raising the breasts and tightening them, strengthening them and enlarging them. In short, it provides an interesting variety of different nutrients, improving the curve of the breasts, and also helping the skin to look not only smoother, but also more textured.
Its long-term use could make the breasts look much more natural and firmer. In its formulation we basically find several ingredients of natural origin, such as jojoba seed oil, avocado oil, hop extract and tocopherol (vitamin E, which provides the different antioxidant qualities of this cream).
According to the manufacturer, the product once opened has a shelf life of 3 years, and the manufacturer recommends applying it after cleansing the skin, applying a small amount of product, and massaging until completely absorbed.
Pere Marvel Firming Cream for Breasts and Body
Developed by the Cosmo Natura brand, and under the name of Pere Marvel we find a  firming cream for both the breasts and the body, specially designed for use on any skin type, including the most sensitive skin.
One of its main peculiarities is that, in addition to helping to firm and tone the skin, remodeling the silhouette and reducing the body contour (when applied to the body), it helps combat orange peel skin, which is why it is extremely interesting against cellulite and, also, against stretch marks that can also appear on the skin of the breasts when they grow too much -for example, after pregnancy and breastfeeding-.
In its formulation we mainly find a wonderful emulsion rich in collagen, which helps the production and synthesis of collagen naturally by our skin. In addition, it also comes with a concentrate of algae, ivy extract, pure aloe vera and salts from the Dead Sea. These ingredients, of one hundred percent natural origin, are combined with each other to provide a slight heating effect, which in turn means that it helps to metabolize localized fat.
The manufacturer recommends applying the product every day (although it is true that it does not indicate if once or twice a day), it does recommend doing it from a massage product, with circular and ascending movements, on the area to be treated.
D'Bullón Professional Breast Firming Cream
From the D'Bullón brand comes a breast firming cream that comes in a large 500 ml container, which means that it can be used for quite some time, without worrying at all that it might run out. It has not been tested on animals, and both the laboratory that develops the product itself, and its manufacturer, have certificates according to ISO 9001, ISO 14001, ISO 22716, Aenor I + D + i, as well as Halal Certification.
In its composition we find mainly a formulation rich in products and active ingredients with above all nutritional qualities. For example, it mainly contains soy extract (which at least for the moment we have not found before in some of the products that we have mentioned above, except for soy isoflavones), which provides the skin with natural firmness and a better texture. In fact, it also contains collagen and elastin.
It works by restructuring both collagen and elastin, which, as we have already seen, become the main structural proteins of the dermis. It is, therefore, an extremely useful and interesting cream when it comes to fighting against sagging tissues, helping, for example, when fighting sagging breasts. It has been specially formulated for use on the bust (breasts and neckline), on the inside of the thigh -where stretch marks usually form and the skin tends to become flaccid-, and on the abdomen.
In addition, it has been manufactured with treated / purified water, and its use is recommended for practically any type of skin.
Sensilis Silhouette Xpert Firming Cream
About the Sensilis brand, or more specifically about some of the products developed and manufactured by this brand, we have already spoken to you on several occasions. And, on this occasion, we must tell you about Silhouette Xpert, a firming and regenerating cream  for the skin, completely nourishing, which has been specially formulated with active ingredients only of natural origin.
Thanks to its formulation, which has been dermatologically tested, it is a highly effective moisturizing, regenerating and firming cream, thereby helping to achieve much more elastic, firm and smooth skin, practically in those areas of the skin where be regularly applied.
On the other hand, it has an extremely refreshing consistency and texture, which means that, once applied, it blends easily with the skin and is absorbed quite quickly. In short, it helps to leave a finish that is as smooth, luminous and even as possible.
And what natural ingredients do we find in its formulation that help make the cream so interesting in this regard? We mainly find vegetable glycerin, sunflower oil, vitamin E extract, rose water extract, jojoba oil, chestnut seed extract, carrot root extract and beta carotene, among many others.
To enjoy its different qualities, and above all to achieve a faster result, the manufacturer recommends applying it 1 to 2 times a day, applying with a gentle upward circular massage until completely and completely absorbed. Thanks also to its consistency and texture, which as we have indicated is characterized by being quite comfortable and pleasant, it is possible to dress instantly once it has been applied, without having to wait for the product to be absorbed or dry.
What is a breast firming cream and how can they help you?
As its name suggests, a breast firming cream consists of a cream or gel-based product that has been specially formulated to firm, tighten and lift sagging and sagging breasts. This would positively help in restoring the youthful appearance of the breasts. And they have an added advantage: they are completely harmless, since they can be applied topically, which makes them a useful option and a much easier alternative for those women who wish to avoid plastic surgery.
As we have seen, they usually contain in their formulation from herbs and natural ingredients to chemical products. And the active ingredients that can be used in them are so varied that the compositions of creams and gels can differ greatly. Of course, firming creams are mainly suitable for breasts with cup sizes A and B.
They work by tightening and contracting the skin, which gives the appearance, to the naked eye, that the breasts have become firmer, smoother and more alive for a short period of time. Of course, although they can be of some help, it is essential to bear in mind that regardless of whether the problem is caused by the elasticity of our skin, or by the presence of damaged breast tissue, no product is capable of solving these problems topically, which means that only surgeries are able to reverse these conditions, and also do it permanently.
Regarding the active ingredients that we find in breast firming creams, we fundamentally distinguish both collagen-producing elements and ingredients with moisturizing benefits.  However, below we offer you a summary of some of the main ingredients that are commonly used in this type of cream:
Retina. It consists of a retinol, which stands out for being a derivative of vitamin A. So to speak, it would be highly concentrated vitamin A, which is capable of increasing the production of collagen in the skin, rebuilding the different skin cells. The result, over time, is that it helps reduce the appearance of fine lines, wrinkles and other signs directly related to aging.
Hyaluronic acid. It is possibly one of the most popular ingredients in recent years, which has been shown to be able to fill wrinkles and tone the skin, making it much healthier.
Shea butter and cocoa butter. They are used especially because they are moisturizing agents of natural origin, which means that they provide clearly moisturizing qualities. In other words, they induce enough moisture in the cells, while also plumping up the skin in general.
Phytoestrogens. They consist of estrogens (of synthetic origin) obtained and derived from plants, which have been shown to be able to make the breasts larger and firmer, especially during pregnancy.
Be that as it may, as we have indicated, firming creams help improve the tone and texture of the skin of the breasts. But, yes, they are not capable of preventing the sagging of the breasts, since they do not reinforce the ligaments or heal the internal tissue that may have been damaged.
When to use a breast firming cream, and how?
Since most women prefer to avoid surgery whenever possible, there is no doubt that breast firming creams become the best option for many. Why? Mainly because they are a painless option, without risks and without causing scars, so they tend to be an apparently safer option, as well as much cheaper.
In any case, if what you are looking for is a reliable solution, and above all as effective as it is permanent, it is best to opt for other equally common procedures, such as surgery and implants.
If despite this, you are still reluctant to undergo plastic and cosmetic surgeries to make your breasts firmer and more toned, you just have to choose the most suitable breast firming cream. Although throughout this note we have already offered you an instructive guide where we have selected some of the best firming creams for breasts especially for you, remember that it is always essential to take some time, and if possible, to carry out an exhaustive investigation. about the product you are going to use.
Therefore, it is vitally important to carefully review the list of ingredients that you will find on the label of the product container, especially before buying it, to guarantee that its application is one hundred percent safe and risk-free. The best choice? Always try to invest in a good quality cream, with an optimal and suitable formulation, manufactured by a well-known, reputable brand. Herbal products, for example, become the most interesting and safest options, especially when it comes to avoiding any type of chemical reaction.
Of course, it is essential to take into account that they are not miraculous products, that they do not work overnight. On the contrary, it is necessary to maintain a regular application, and maintain a certain patience and perseverance. Little by little, over the weeks, the first results could begin to be seen, since it is possible that the skin becomes smoother, hydrated, softer, and therefore, less flaccid. In addition, it is convenient to combine the use of this type of firming creams with a nutritious and well-balanced diet, as well as a solid physical exercise routine in order to keep the breasts firm, both in good shape and size.
Once you have chosen your favorite breast firming cream, it is time to know how you should apply it to fully enjoy its different qualities. It is recommended to apply it twice a day, for at least 1 minute. To do this, you must do it with the help of circular movements.  For example, it is advisable to do it before taking your morning shower, and finally before going to sleep. However, it is essential to consult the indications established by the manufacturer in order to obtain a specific guide for use, since everything will depend on the formulation / composition of the product itself.
Can breasts be prevented from sagging and losing volume?
As we have seen at the beginning of this note, there are so many factors that contribute to the sagging of the breasts, to the loss of smoothness, and that influence the appearance of flaccidity, which is a problem – in most cases purely aesthetic – which cannot be prevented at all. However, there are some preventive measures that could help a little, at least, when it comes to preventing the breasts from sinking for as long as possible:
Maintain as healthy a weight as possible. Remember that weight loss or gain, especially that which is lost or gained very quickly, usually has a negative influence. Therefore, trying not to gain or lose weight too quickly, following a balanced and well-balanced diet, and practicing some physical exercise, are fundamental tips in this regard.
Maintain good posture. When you tend to have poor posture when sitting and walking, and for example slouch, you are giving gravity a greater opportunity to "pull" on the breasts. However, standing or sitting in a more appropriate position, with a straight back and always placing the shoulders back, can end up being extremely useful to give the breasts a more natural impulse, and better support us.
Drink plenty of water. As with any other skin problem, an excellent way to avoid and prevent sagging is to keep your skin properly hydrated. This will help a lot when it comes to preserving its elasticity, since, to make it as healthy and healthy as possible, it is essential to hydrate it properly.
When it comes to the use of bras (that is, if a certain bra could help prevent both sagging and sagging), the truth is that, at least for now, no research or study has shown that they could be useful. However, many women tend to wear them regularly, believing that wearing a bra that is as comfortable as possible can help support the breasts by preventing ligaments from stretching. This option could be more interesting for those women who practice physical exercise, or who have large breasts.
In the case of pregnancy and breastfeeding, it is a complete mistake to think that simply weaning the baby or not breastfeeding will make the breasts appear smaller, less full or even more saggy after breastfeeding. We must not forget that, in reality, it is pregnancy that causes changes in the breasts, and not breastfeeding, as is commonly and erroneously thought. This means that after pregnancy and lactation, the breasts may return to the way they were before, but they may also appear larger or become smaller. Thus, if the breast tissue shrinks, but the skin continues to remain stretched, the breasts will end up looking saggy.
In these cases, both during pregnancy and lactation, experts advise using a nursing bra, as it supports the ligaments of the breasts as they begin to grow, and especially when they tend to become heavier with the production of breast milk. Staying within your doctor's recommended pregnancy weight gain guidelines is also essential, since the more weight you gain during pregnancy, the larger and more stretched your breasts will become.
The use of moisturizer on the breasts can also be of some help, since healthy and properly hydrated and nourished skin may be able to recover better, compared to dry skin. Of course, it is advisable to use only those creams that are safe and not only for use during pregnancy, but especially during lactation.
What other treatments can be helpful, in addition to firming creams?
If you do not like the appearance of your breasts, either because the skin is flaccid, or because for different reasons and factors they have ended up sagging, and you are aesthetically concerned about their shape, it is possible to consider plastic surgery. Both breast augmentation and breast lift are characterized as two surgical procedures that can be quite helpful in restoring the shape and size of the breasts.
But how do you know if you are a candidate for both options? For example, if you have adequate volume in your breasts, and you want to add more volume to the top of your breasts and correct some sagging, an insurance lift is safe. It is considered as a useful remedy that corrects flaccidity while increasing volume. However, it is not so advisable for those who have almost flat breasts.
In the case of breast augmentation, it basically consists of a cosmetic surgery that aims to improve the appearance of the breasts, increasing the size, shape and providing greater fullness and volume. It is done by placing implants under the chest muscles or breast tissues, with the intention of creating breasts of equal proportions, which perfectly fit the shape of the body. According to experts, implants tend to last between 7 to 12 years, approximately.
Of course, it is essential to take into account something fundamental: breast surgery can negatively interfere with breastfeeding in the future. So if you are still of childbearing age, and wish to have a child (or more), it is advisable to first discuss this with your plastic surgeon.