Until a few years ago, both salicylic acid and benzoyl peroxide were two of the main active agents used to treat skin problems directly related to acne. But everything changed when  glycolic acid began to be used, which not only offers interesting qualities as an anti-acne treatment; it is in fact an active ingredient that goes so much further, to the point that many beauty experts have come to regard it as an all-in-one solution to some of the major skin problems, not only acne, but also acne. aging. We could almost even say that glycolic acid would take care of practically everything.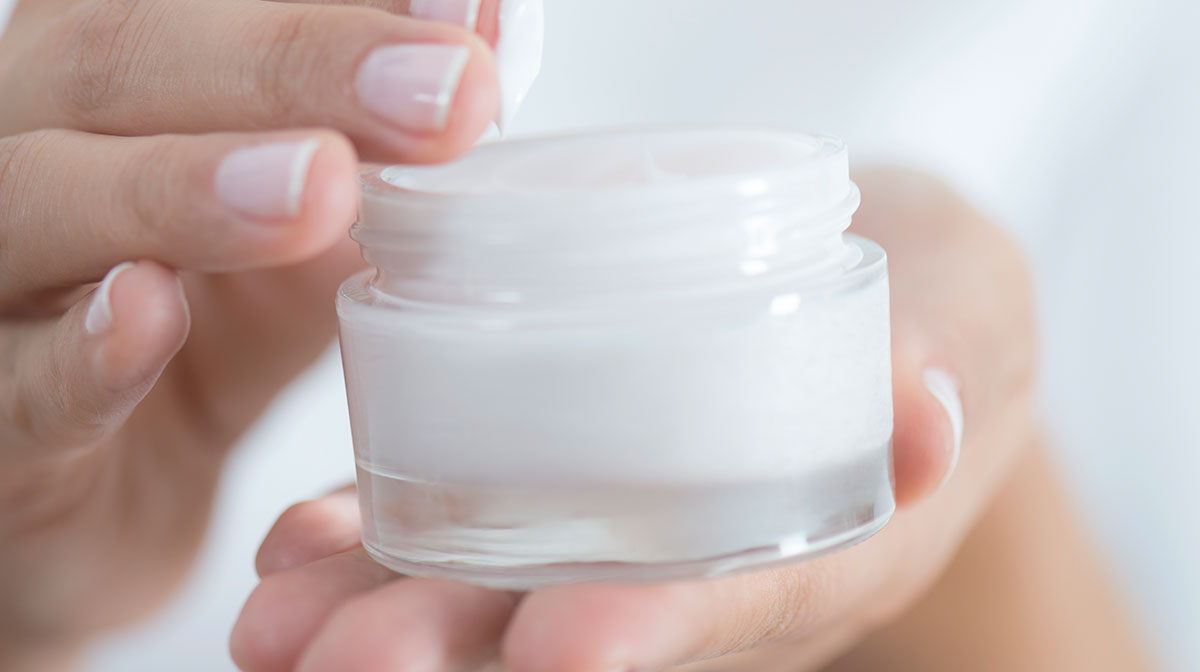 And as more and more dermatologists are saying, it should become one more ingredient to add to the skin care routine, especially when we want to simplify it and not depend on that enormous variety of products.
In short, glycolic acid consists of an alpha-hydroxy acid, an organic molecule that contains carbon, which is usually obtained -in most cases- from sugar cane and fruits. There are also other naturally occurring alpha-hydroxy acids, such as citric acid, tartaric acid (derived from grapes) or lactic acid (derived from sour milk). Of course, it is a mistake to confuse it with salicylic acid, which is characterized, however, as a beta-hydroxy acid.
One of the main qualities that we find in glycolic acid is that it is capable of separating the existing connections between the different skin cells (keratinocytes) in the outer layers of the skin, but without the application of mechanical or mechanical exfoliation techniques being necessary. that could generate roughness and dryness, promoting skin exfoliation easily.
In other words, it acts as an exfoliant, thus helping to remove dead skin cells, revealing newer, brighter layers below the surface by working on the outermost layer of skin (stratum corneum). Basically, the normal intact stratum corneum consists of tightly packed layers of dead skin cells, which are attached to each other. What glycolic acid does is loosen these bonds, so with that kind of "glue" dissolved thanks to the action of this acid, these rough and hard layers formed by the accumulation of dead skin cells can finally come off more easily.
But what is even better: it has a much simpler and smaller structure, thanks especially to its lower molecular weight. This basically means that it can penetrate deeper into the skin, where it tends to work and do a much more effective job. For example, it stimulates the fibroplasts in the dermis, producing greater amounts of collagen. Thanks to this, it helps to minimize fine lines and wrinkles, and the skin will feel much smoother and firmer. Finally, the skin is made to feel smoother, and also look more even, bright, luminous and radiant.
Thanks to this, glycolic acid is capable of breaking down sebum and other substances that bind to the different skin cells, in order to eliminate dead cells and the upper layer of the skin, to make way for new -and fresh- cells of the lowest layer. Of course, it is necessary to be careful since excessive use can end up causing redness and skin irritation. Although glycolic acid is useful and suitable for any type of skin. And it also becomes a much gentler alternative to physical exfoliants, which tend to tear the skin, which, in the long run, could cause more damage.
Here is a guide to the best creams with glycolic acid, which you can easily use and apply at home. Do you want to discover them with us?
ISDIN Isdinceutics Glycoside: Face cream with glycolic acid
From the hands of the prestigious brand ISDIN we find Isdinceutics Glicoisdin, a face cream that provides a very interesting peeling effect, which contains 3.2 percent free glycolic acid (equivalent to 8% glycolic acid), which exfoliates the surface of the skin, helping to smooth its texture, while promoting the process of skin cell renewal. Not only that, it is also useful to help reduce fine lines and wrinkles mainly caused by photoaging, as well as boosting the skin's radiance.
In its formulation, in addition to glycolic acid, we also find the presence of borage oil, which helps to soften the slightly irritating action of glycolic acid, providing better hydration, and also greater elasticity of the skin.
Its cream texture makes its formulation even more nutritious, if possible, even becoming a suitable option for dry skin that, above all, has a certain lipid deficit, which means that it needs a light exfoliation to smooth the texture of the skin. the skin.
According to the manufacturer, it provides clinically proven efficacy, with visible results in just 14 days.
ISDIN Glycoside 15 Moderate: with a higher concentration of glycolic acid
If you are as passionate about the ISDIN brand as we are, but prefer to opt for a higher concentration of glycolic acid, you can also opt for Glycoside 15 Moderate, in whose formulation we find 15% partially neutralized glycolic acid, which would be equivalent to 6.1 % free glycolic.
Among other interesting aspects, it helps to exfoliate the surface of the skin, renewing the skin cells. In addition, it is useful for smoothing the texture of the skin while promoting the process of skin renewal. Thanks to this, it helps reduce fine lines of expression and wrinkles, mainly those caused as a result of photoaging.
On the other hand, it also enhances the luminosity of the skin at the same time that it helps to unify the tone, so it is even excellent when it comes to fighting against some of the main signs of aging, being especially useful for mature skin.
In its composition we also find the presence of aloe vera, which provides a moisturizing action, helping to reduce skin irritation that could be caused by the direct action of glycolic acid.
This time it is not a cream product, but a gel, with a soft, refreshing and pleasant texture and consistency, being suitable for mixed and oily feet, or those with imperfections, so they would need a peeling effect with the purpose of counteracting not only skin imperfections, but also the tendency to acne.
On the other hand, if you want to opt for an even more powerful product, whose glycolic acid concentration is much higher, you can choose Glicoisdin 25 Intense, which contains 25% partially neutralized glycolic acid, which would be equivalent to 9.5 % free glycolic acid.
As with the rest of the products mentioned above developed by the ISDIN brand, it is capable of deeply exfoliating the surface of the skin, helping to smooth the texture and, again, it acts by promoting the skin's renewal process. Similarly, it is also interesting when it comes to helping reduce the formation / appearance of fine lines of expression and wrinkles that arise as a result of photoaging, and provides luminosity and helps to unify -and reduce- skin tone irregularities. It also has aloe vera, which helps reduce irritation, while providing a very interesting moisturizing action.
The Ordinary Exfoliating Treatment with Glycolic Acid
If you are looking for one of the most valued exfoliating products on the market, possibly this exfoliating treatment from The ordinary, a very complete solution with a peeling effect that contains 30% alpha-hydroxy acid and 2% beta-hydroxy acid, so it helps enormously. when it comes to improving skin texture.
But it doesn't just provide these interesting qualities. It also improves skin tone and radiance, reducing or diminishing dull, dull complexions. Its formulation has a pH of around 3.6, so there is a balance between acidity and salt in order to maximize effectiveness with less irritation.
In its formulation we also find the presence of plant technologies from both the black carrot and the Tasmanian Pepperberry, which can be extremely useful in reducing irritation and oxidative stress associated with topical peels.
Xensium serum with glycolic acid
Although it is not technically a cream, but rather a facial serum developed by the Xensium  brand, we are faced with a complete product with glycolic acid, which works by improving skin wrinkles and fine lines of expression, helping in turn to treat acne-related problems, and also acts as a natural exfoliant and moisturizer.
Thanks precisely to the molecular size of glycolic acid itself, it is able to penetrate deep into the skin, helping to loosen the accumulated layers of dead cells. In fact, by being able to penetrate more easily into the deeper layers of the skin, it becomes an excellent ingredient of natural origin to treat acne breakouts, as well as reduce the marks associated with age.
For example, it can be very useful in reducing the appearance of atrophic scars caused by acne. While, thanks to the action of glycolic acid itself, it offers the possibility that other components and products tend to penetrate the skin more easily, such as could be the case with hyaluronic acid, or any other moisturizer.
It becomes an excellent option when it comes to achieving intensive facial care, as it is an excellent exfoliant and moisturizer of one hundred percent natural origin. In addition, by promoting skin cell renewal, it is interesting when it comes to reducing some of the main signs of aging, reducing fine lines and wrinkles, and treating skin problems such as acne.
Rexaline X-treme Peels Pads – Glycolic Acid Facial Peel
If you want an anti-aging cream that, in addition to fighting fine lines and wrinkles, also gives you an interesting lifting effect similar to a peel, Relaxine has developed X-treme Peels Pads, a beauty product with glycolic acid that instead of being a cream in itself, it comes in the form of exfoliating discs or pads, which have the particularity that they can be used on both sides, and offer the possibility of achieving an extremely complete exfoliation, as effective as it is fast.
The fact that they can be used on both sides is for a very special reason; Well, for two unique reasons. On the one hand, it has a series of tips for a much deeper exfoliation.  While, on the other hand, it has a smooth side with which to achieve a much smoother exfoliation.
Among other interesting qualities, in its formulation we not only find glycolic acid. It also has a wonderful duo of hyaluronic acid, which comes with a high molecular weight, which provides ultra-hydrating benefits on the surface, thereby providing a filler effect almost immediately; and fractionated hyaluronic acid, which has the ability to penetrate deeper, thereby enjoying a long-term effect on the different deep layers of the epidermis.
In addition, it also has what the brand -or its manufacturer- has decided to call Dwk Complex, a series of encapsulated lip peptides useful for combating deeper wrinkles, white mulberry, which provides splendor, and rye extract, ideal for achieving a greater firmness and smoothness of the skin.
As with most products we always review, this is a completely cruelty-free option, meaning it hasn't been tested on animals.
Thermal Teide Glyco-Aloe: exfoliating cream with hyaluronic acid
From the hands of the Thermal Teide brand we find Glyco-Aloe, a cream with exfoliating qualities that also has, in a high concentration, an interesting amount of different alpha-hydroxy acids, which means that it not only contains glycolic acid of natural origin, but also lactic acid, citric acid, tartaric acid and malic acid. Thus becoming a wonderful option when it comes to exfoliating the skin in depth thanks to its very high proportion of AHAS, which stand out from the first moment – almost without a doubt – for being totally and completely natural in origin.
Among other very interesting qualities, it helps to better desquamation of the outermost and most damaged layers of the epidermis, which undoubtedly favors better cell regeneration.
In its composition we also find the presence of aloe vera, which gives this interesting cream a high moisturizing action, useful to combat some of the most common reactions of alpha-hydroxy acids: mild irritation (which favors exfoliation) and slight dryness.
For all these reasons, Thermal Teide Glyco-Aloe becomes a tremendously useful option when it comes to treating, reducing and smoothing fine lines of expression and some of the main signs of facial aging, such as wrinkles and age spots.
On this occasion, the manufacturer recommends using it between 1 to 2 times a week (at most), always after having carried out a skin cleansing. To apply it, simply spread it over the face, neck and décolleté area, and leave it to act for around 20 minutes. Then finally remove with warm water.
Magister Formula Glycolic Acid Facial Exfoliating Cream Gel
We have already talked to you about the products developed and manufactured by the  Magister Formula brand on many occasions. It is a brand known and recognized by most women (and men, since it also develops products with the male sector in mind), and on this occasion we must mention Alfa Cleaning, a facial exfoliating cream with glycolic acid, useful to be used only at night, and that comes in a very comfortable 30 ml container.
This is an extremely interesting cream, because it contains a wonderful and useful combination of a total of 3 alpha-hydroxy acids, among which is not only glycolic acid, but also lactic acid and citric acid. In addition, it is perfectly suitable not only for normal or oily skin, but also for combination and dry skin.
It is an excellent option when it comes to eliminating the different impurities present in the upper layers of the epidermis, since it acts on the different intercellular junctions of the keratinocytes, thus helping to eliminate that layer of dead cells that have disappeared. accumulating over time, in addition to activating skin cell renewal, actively regenerating it.
Thanks to this, it also helps to eliminate excess sebum, dirt from the skin and the aforementioned dead cells, favoring their regeneration. And what is even more interesting if possible: it lightens facial blemishes, mainly thanks not only to the direct action of glycolic acid, but also to the renewal of the skin.
In short, it acts as a wonderful exfoliating peel, which actively promotes cell renewal, helping to restore skin protection. It becomes an interesting anti-wrinkle, with an anti-aging effect, which also helps to achieve better hydration. Of course, given that it contains different alpha-hydroxy acids in its formulation that may not be as suitable, especially on the most sensitive skin, it should not be applied to damaged skin or skin with any type of dermatological problem. On the other hand, contact with the eye contour and mucous membranes should be avoided.
Its manufacturer advises only used and applied at night, no more than three alternate days. The reason why it is essential to apply it only in the night beauty routine is to offer the skin the necessary time to recover its natural protection. Therefore, when applying it (remember, always at night, before going to bed and before any other beauty routine or step), leave it on for 5 to 10 minutes before applying any cream or regular skin treatment.
Find hydrogel mask with glycolic acid.
About the Find brand. We have already spoken to you in some other moments. And it is that it is a brand developed exclusively by Amazon, in which you will mainly find a whole range of products for the beauty of both women and men.
On this occasion, we are faced with a hydrogel mask with glycolic acid with purifying qualities, which are characterized in fact by being innovative masks as they come with a gel texture but without drippings, in order to enjoy the cleanest experience possible.
It has been specially developed by the brand with the aim of optimizing to the maximum the absorption of the different active ingredients that we find in its formulation, in which we must not only mention the presence of this acid (which, as you surely know, provides on this occasion interesting properties as a natural exfoliant for the skin), but also has snail slime and vitamin E, with a recognized antioxidant and moisturizing action.
It is an excellent option when you want to purify the skin of the face and moisturize it in depth. And it is particularly interesting when you want to help open clogged pores, thus reducing the formation of both blackheads and pimples, which in turn reduces the risk of breakouts.
One of the main advantages offered by this product in the form of a mask is that, as it comes with a gel consistency or texture, it does not drip. In addition, when it dries, it is not necessary to carry out any type of rinsing either. On the contrary, it is only enough to carefully remove it with the help of your fingers.
When applying it, the manufacturer advises to carefully clean and dry the face first.  Although, prior to application, to enjoy a more intensified effect, it is recommended to put the product in the fridge for at least 15 minutes. Then, with the skin already cleansed, place the glycolic acid mask on the face, applying light pressure so that it adheres perfectly to the skin. It is advisable to leave it on for between 15 and 25 minutes, and then finally remove it carefully, without the need to carry out any kind of rinse.
Moisturizing gel cream with glycolic acid from Sistema
With a fluid texture and consistency thanks to the fact that it is a cream-gel with a moisturizing effect, Acglicolic 20, developed by the Sesderma brand, is a cream formulated with glycolic acid, which helps to discover an absolutely and completely new skin, thanks to because it produces a gentle exfoliation, being especially recommended in case of wrinkles, fine lines and dull or opaque skin, thanks to the fact that it also improves the texture of the skin.
It has a high concentration of this acid, specifically 15% glycolic acid, which is why the manufacturer recommends that it be used by those skins already accustomed to its action.
Otherwise, especially if it is the first time, the brand recommends starting with the  Acglicolic Classic collection, which is characterized by having a lower concentration of this alpha-hydroxy acid. So, as the skin gets used to glycolic acid, it is possible to increase its use by opting for products with a higher concentration, and start with this option that we propose, which will help enormously when it comes to maximizing results. showing off skin that is as hydrated as it is renewed.
Of course, the manufacturer recommends using it only at night. And, then, the next day, especially when you are going to expose yourself to the sun, use a broad-spectrum sunscreen, since the exfoliating effect of this type of product (as we have indicated in other previous moments), can make the skin more sensitive to the sun.
This option is excellent for mixed or combination skin, while if you have dry skin, the brand recommends using Acglicolic 20 Moisturizing Cream SPF15, or Acglicolic 20 Nourishing Cream. On the other hand, if your skin is oily, Sesderma recommends opting for Acglicolic 20 Gel.
As the brand explains, among other interesting benefits, this product applied with some regularity favors better daily hydration, thanks to the fact that it contains a series of active ingredients encapsulated in liposomes, which offers the possibility of achieving greater penetration, as well as better efficacy. And, in the particular case of glycolic acid, it would not increase the risk of irritation.
In addition, it improves the texture of the skin, reviving dull skin and unifying the tone, while renewing and regenerating the skin by exfoliating and stimulating epidermal turnover, rebalancing the stratum corneum thanks to its composition of active agents, both antioxidants and soothing.
Vital Plus Active GLY: Glycolic Acid Concentrate
Under the name of Vital Plus Active GLY we find ourselves before a wonderful concentrate of glycolic acid, which contains in its composition a series of dermoactive drops with this useful alpha-hydroxy acid, as well as stem cells, which make it an option for sensitive skin. combination with impurities and also mature skin useful for renewing and moisturizing the skin in depth.
Since, over the years, the different cells that we find in the stratum corneum of the epidermis tend to detach more slowly, which causes an irregular thickness of the surface, it is necessary to apply this acid, since it helps the most superficial layers tend to disintegrate more delicately, thereby achieving a much more delicate peeling, which allows the surface of the skin to be renewed more effectively.
This also provides excellent benefits in terms of skin care, since it helps to increase the synthesis of both collagen and elastin, even managing to increase the level of natural hydration of the skin. But what is even better: if you have oily skin, or with a tendency to acne breakouts, it provides a smoothing action, which improves the different hygienic conditions that, in this type of skin, are usually altered, thereby eliminating the keratin plug responsible for clogging the pores.
In short, it normalizes the sebaceous production of the stratum corneum, refining and attenuating wrinkles, as well as the elimination of more superficial hyperpigmentation spots, increasing the natural production of elastin and collagen, achieving a more even, firm and hydrated complexion.
To apply it, the manufacturer recommends massaging the product by applying a few drops to the skin of the face, neck and neckline. Of course, to avoid damage or unnecessary reactions, it is necessary to avoid contact with the eyes, eyelids and mucous membranes.
Who can use glycolic acid and why?
Glycolic acid is extremely interesting to combat aging, although it is true that it becomes a tremendously good and positive option for acne. In fact, most experts agree that it is capable of stopping acne breakouts even from the first moment the product is applied to the skin area to be treated, even from the stage when acne begins to form. comedones.
Among other aspects, it provides some of the following benefits: works by reducing fine lines and wrinkles, minimizes the appearance of pores, helps fight acne and related breakouts, removes dead skin cells and is useful for time to unify skin tone. For this reason, it can also be of interest in the case of sun spots and age spots associated with premature aging caused by the action of ultraviolet rays.
And what is even more interesting if possible: unlike other exfoliating ingredients, such as retinol or any other beta-hydroxy acid, whose use should be avoided both during pregnancy and breastfeeding, in the case of Glycolic acid is safe during this stage of life, making it a wonderful lifesaver in this regard.
Therefore, if the skin looks dull and rough, spots have appeared or there are red marks, there is no doubt that glycolic acid can become an excellent option:
Acne breakouts. Since glycolic acid works by removing dead skin cells, which can block your pores, it will help your pores clog less easily, so you'll experience fewer breakouts in the end.
Dull or dull skin. When pores become clogged with excess sebum -oil- and dead skin cells, skin tends to appear duller and grayer, without shine. When glycolic acid works to renew the area of ​​the skin where it is applied, the complexion will appear brighter and fresher.
Hyperpigmentation problems and scars. Breakouts can leave scars and marks, and pigmentation-related issues tend to affect the uppermost layers of the skin the most.  Thanks to the action of glycolic acid, with each layer of skin that is removed, the scars will appear more faded, and therefore less visible.
mature skin Because it works by stimulating collagen production, glycolic acid is extremely interesting when it comes to reducing sun-induced pigmentation, which usually causes the appearance of dark or brown spots.
How you should integrate glycolic acid into your skin care routine and how to use it correctly:
As it happens with practically any other gentle action exfoliant (which means that they can be used at home totally and completely safely), and in short with any other product that we are going to use for the first time, it is always better to start with a small amount of product, especially if we have skin prone to irritation, or too sensitive. In this way we will ensure that no type of adverse reaction occurs before applying to all the skin of the face.
Even instead of diving directly into a specific product with glycolic acid, some experts advise trying a glycolic cleanser first, which contains a generally much milder formulation, since it is useful for cleansing the skin but without exerting such an exfoliating action. powerful, in order to get the skin used to it.
However, if we are already sure that our skin is perfectly prepared, it is best to get down to work and try it out. On the one hand, as we have seen, it is possible to find glycolic acid in all kinds of products, from cleansers to facial toners, even medical-grade chemical peels, which means -in the latter case- that they could only be used in consultation of a dermatologist or medical specialist. Therefore, its use will originally depend on the exact preparation.
In any case, and regardless of the product we choose, it is possible to see the benefits that glycolic acid will provide us in any concentration percentage. This means that no matter how concentrated the product is, even in the smallest amounts, it will provide interesting skincare qualities.
In fact, it is common that the strongest formulations with glycolic acid can and should be applied in a certified dermatologist's office for this purpose, so they should only be administered by specialists with extensive experience, and with sufficient training to be able to apply chemical peels.
At home, for example, many experts advise using only products with a maximum concentration of 10 percent.
Be that as it may, when using it, it is advisable to apply it in the skin care routine at night.  For something basic: glycolic acid tends to increase the sensitivity of the skin to the action of ultraviolet rays, so it is safer to use at night. Although, equally, after its application in the night beauty routine, it is still essential to apply a broad-spectrum sunscreen the next day, especially if you are going to go out.
Of course, it may be necessary for the skin to need to get used to the use and application of glycolic acid, especially if it is the first time you use it. In the beginning, it is absolutely normal for it to cause peeling and redness, although this does not necessarily mean that it is due to the fact that the skin is suffering an adverse reaction; on the contrary, it is a common sign that the product is having its effect, and it does not have to become a reason to stop the product immediately. However, it is essential to start using it once a week, and gradually increase it to see how the skin adapts, little by little.
It is also essential to take some care about which ingredients are used before or after glycolic acid, or in conjunction with it. For example, glycolic acid combined with vitamin A or retinol could cause a reaction, so in most cases, unless it has been recommended by your trusted dermatologist, it is essential to avoid its combination with other active ingredients.