Clay is a product of natural origin that provides interesting benefits and properties to maintain, care for and protect the health of the skin. We discover its most important qualities.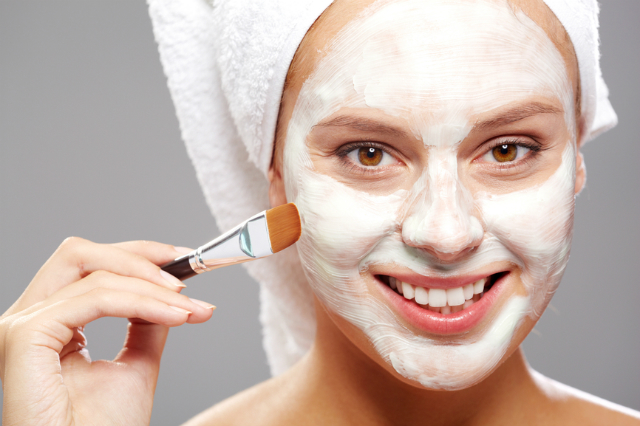 If we were to ask you about a very beneficial natural ingredient for skin care, and which is commonly used when making face masks, it is quite likely that some would come to mind.  We can mention, for example, cucumber, yogurt or clay. In the particular case of this last ingredient, there is no doubt that it stands out for being definitely one of the most popular, as it has even been used since ancient times. For example, it is known that the ancient pre-Columbian cultures of Mexico already used it as a natural product to heal and preserve health.
It is a natural product that is formed as a consequence of the decomposition of the different clayey rocks, coming from the crystallized mother rocks and the corrosion of the wind, which results in a kind of paste that is very rich in trace elements, minerals and other beneficial nutrients. It is often thought that it is only applied to the skin, but when you opt for a clay prepared for that purpose, did you know that it can also be consumed? On this occasion, the remedy consists of taking it for a maximum of 3 weeks, always diluted in water.
How many types of clay are there?
It is common for us to think of a single clay when we use it on our skin to enjoy its different qualities, benefits and properties. But did you know that there is actually more than one type of clay? We can name white clay, brown clay, red clay, green clay and grayish clay. On the other hand, in aesthetics, a type of pink clay is used, which is a mixture between red and white clay.
What are its benefits and properties?
Against oily skin and acne
Clay is suitable for the natural treatment of skin that tends to produce excess oil, prone to acne. In this sense, the use of green clay stands out, which is more suitable for this purpose.
For the treatment of dermatitis
The dermatitis is a rash that appears as swelling or redness of the skin, producing a change in color or texture. For its treatment, clay is extremely interesting, as well as being suitable for other skin conditions.
Why? Very simple: clay helps reduce pain and inflammation caused by these types of conditions. In addition, it acts as a calming and anti-inflammatory.
Ideal against cellulite and varicose veins
In case of cellulite and varicose veins, white clay is very interesting, as it helps stimulate circulation and the lymphatic system. In addition, it helps in removing impurities and other waste products.
To use it on varicose veins or cellulite, it is appropriate to do it in the form of clay, or applied as a poultice with cold bandages.
Helps regenerate wounds
The clay acts as a healing and regenerating tissue, thanks to its richness in silica. For this reason, when applied to small wounds or burns, it helps to regenerate damaged tissues, while performing adequate disinfection.
To rejuvenate the skin
If you have ever applied a clay mask to your face, it is quite possible that when it dried, you noticed how the skin tightened. This is one of the most curious qualities of clay, especially white clay, since it is the one with the greatest capacity when it comes to stretching the skin and rejuvenating it quickly.