I have had stretch marks since I was little. They have accompanied me all my life and are now part of me, but I have never given up and have always been in constant search for the perfect product that will at least help me reduce their appearance. In this post, I'm going to tell you about the latest thing I've tried, the Akento anti-stretch mark cream, and I'll give you my opinion.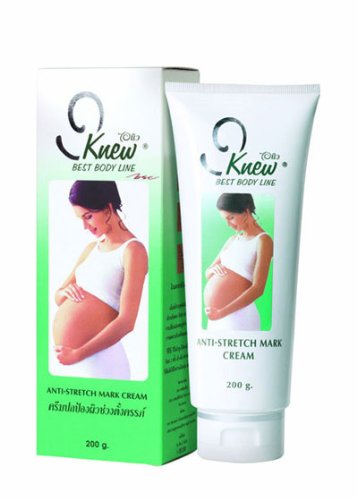 Stretch marks are scars that form on the skin due to a break in the skin tissue. They usually appear mainly in the area of ​​​​the hips, chest, buttocks or arms and are mainly caused by significant weight gain or loss. In fact, their appearance is very frequent in pregnancy, we tell you why and how to avoid them here.
Although combating and eliminating stretch marks is not an easy task (I tell you this from experience) there are some specific products that help you reduce their appearance, prevent their appearance and even eliminate them. Here I am going to tell you about one of the greatest discoveries to fight stretch marks: Akento anti-stretch mark cream.
Akento stretch mark cream: what is it and what are its benefits?
Akento anti-stretch mark cream is a cosmetic product that helps combat stretch marks, thanks to its formula enriched with very powerful and effective active ingredients, which accelerate skin cell regeneration, minimizing the appearance and color of stretch marks.
In this way, it not only reduces the appearance of existing stretch marks, but also prevents their formation.
Main features:
The container contains 200 ml, a fairly adequate amount that lasts approximately one month (depending on the areas to be treated).
Its formula is tested under dermatological control.
It has an expiration of 2 years, even if the product is closed. This is because it has very little concentration of preservatives.
It costs €21.90. We must recognize that it is worth what it costs. It is a quality product.
It is indicated for all skin types.
How does it apply?
It is recommended to apply the cream both in the morning and at night, on clean and dry skin, in the areas that you want to treat. If you want to improve the effectiveness of the product, I advise you to follow the instructions and apply the cream with a light massage to promote the absorption and penetration of the active ingredients.
Once you have applied it, wash your hands well. You should also avoid contact with the eyes, mucous membranes and wounds.
What does it promise?
This anti-stretch mark cream promises:
Prevent the development of new stretch marks.
Reduces the appearance of existing stretch marks (red or white).
Promotes stronger, healthier skin.
It stimulates collagen production.
Increases elastin production, tightening the skin and reducing stretch marks.
Formula and ingredients
The Akento anti-stretch mark cream formula is made up of the following ingredients:
Glycerin: An ingredient that moisturizes the skin and improves the penetration of the rest of the active ingredients.
Dragon Blood: This extract, obtained from the latex of the Croton Lechery ​​tree, contains Protoanthanidins, a powerful antioxidant that stimulates healing and regenerates the skin, delays aging and protects it against external aggressions.
Hydroxyprolisilane N (Methylsilanol Hydroxyproline Aspartate): A derivative of organic silicon that maintains the structure of the skin, providing firmness and preventing the appearance of wrinkles and stretch marks. In addition, it stimulates collagen production, increases cell proliferation and survival, and improves healing.
Vitamin E (Tocopherol): It has antioxidant properties. Helps reduce the appearance of stretch marks and prevent their appearance. Provides elasticity and hydration, improving the condition of the skin.
Akento anti-stretch mark cream: My opinion
I like to take care of my skin and improve its appearance as much as possible. For this reason, I have always wanted to eliminate, or at least reduce, the stretch marks that I have; both white and pink. Looking for a product for its treatment, I discovered the Akento anti-stretch mark cream and, in this post, I will tell you what my experience has been and what I liked the most about this product.
Container
Akento anti-stretch mark cream is packaged in a very comfortable and practical plastic bottle that allows you to extract the necessary amount of product without the slightest effort. In addition, since it is very soft, you can take better advantage of all the content and spend every last drop of the 200 ml it contains.
Texture and fragrance
They are two of the things I like the most. The pale pink cream has a very pleasant texture that is easily applied and absorbed, without leaving a greasy or sticky feeling. You can get dressed as soon as you apply it without having to wait because it doesn't stain your clothes. It is a wonder.
In addition, it has a very pleasant aroma with a floral and fruity touch. I love using it after I shower because it leaves a clean scent that smells great.
Who is it indicated for?
This anti-stretch mark cream is especially indicated for those who have stretch marks and want to reduce their appearance or prevent the appearance of future stretch marks. It is also perfect for regenerating the skin after radiotherapy and laser treatment, reducing small scars and after shaving and waxing.
Akento stretch mark cream: Does it really work?
I've always had stretch marks, since I was very little, but when I got pregnant with my son, I got a few more on my belly and hips. I noticed it because they had a pinkish appearance, ie they were newer.
A few months ago, I discovered the Akento anti-stretch mark cream and decided to give it a try because it looked pretty good. So I bought it and started using it daily, both in the morning and at night, following the brand's instructions.
At first, I didn't notice anything at the level of stretch marks; yes, the skin was smoother, softer and more elastic (something essential to prevent the appearance of new stretch marks). It was not until after 3 or 4 weeks that I began to notice that the most recent stretch marks began to fade to the point of being practically imperceptible.
And, although the white stretch marks were still there, over the weeks their size reduced a little; nothing miraculous, but it was quite an achievement.
White stretch marks are the most difficult to remove and, in most cases, medical-aesthetic treatments must be resorted to in order to completely eliminate them, so if I reduce their appearance a little, I'm satisfied.
As we have said, it can be purchased for €21.9 on the brand's official website.
In short, if you are looking for a very effective product that will help you eliminate new stretch marks and attenuate older ones, Akento anti-stretch mark cream is, without a doubt, one of the most recommended options on the market.