Vicks Vaporous is a traditional ointment with great aromatic power, which is not only useful in case of cold or flu. We discover its 7 most curious and surprising uses.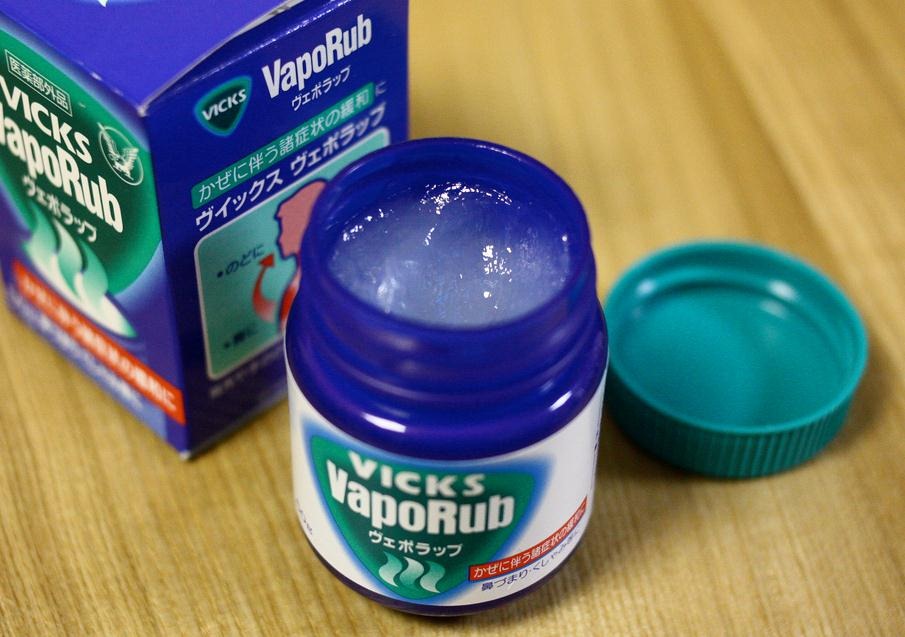 If I were to ask you about the medicines or medical products that you have in your pantry or apothecary, or that you have at least known for their traditional use for many years, it is quite possible that Vicks Vaporous is one of them. It is an ointment that is used topically (on the skin), which combines different ingredients with great aromatic and calming power, among which we find menthol, camphor and eucalyptus.
Its use is basically traditionally indicated to relieve the symptoms of nasal congestion and cough, especially caused by the flu or the common cold. In addition, it is useful for reducing muscle pain caused by these two common pathologies, especially in the autumn and winter months. Thus, for example, while to decongest the respiratory tract a little Vicks Vaporous should be applied to the chest, and to calm the cough it should be applied to the neck area, when you want to calm the muscular discomfort of the common cold, the area to treat will be your back.
However, did you know that Vicks Vaporous is not only useful for relieving muscle aches, nasal congestion and cough caused by colds and flu? This time we are going to tell you about some incredible uses of Vicks Vaporous that will surely surprise you.
1. Calms and relieves muscle fatigue
Although Vicks Vaporous is traditionally used to relieve muscle aches caused by the common cold, it is also useful for soothing muscle fatigue and sore muscles by providing quick relief and stimulating blood circulation, especially after intense physical exercise.
2. Ideal for combating pimples and blackheads
If you usually suffer from the presence of pimples on your face or back and you also usually have pimples, Vicks Vaporous is useful for their treatment. To do this, you only have to apply a small amount of this ointment in the area to be treated.
3. Mosquito repellent
Applied on areas exposed to the presence of mosquitoes, especially when they are already present in the place where you are, it helps keep them away since it is an excellent natural anti-mosquito repellent , mainly due to its strong aroma. Therefore, it is a useful option to avoid their bites. If you wish, on the other hand, you can also make your own natural mosquito repellants.
4. Soothes the headache
When the headache is caused by stress, anxiety or nervous tension, did you know that Vicks Vaporous can relieve it easily and in a short time? In order to enjoy this quality you just have to apply a little of this ointment on your forehead.
5. Soothes and calms minor burns
With good weather, when we tend to spend many hours in the sun enjoying a day at the beach or pool, it is very common for us to burn our skin, especially if we have not used adequate sun protection. Both for this type of burn and if you have been slightly burned with oil or for any other reason, you can apply a little Vicks Vaporous to relieve discomfort and pain. In addition, it will help in the healing process.
6. Helps burn localized fat
If you are looking to burn localized fat and firm the skin, this traditional ointment can help you when applied to areas with excess fat or cellulite. It is an option to stimulate fat burning, but obviously this treatment must be accompanied by other healthier lifestyle habits that also help, such as practicing physical exercise and following a varied and balanced diet.
7. Soothe foot pain
The truth is that foot pain is a disorder as common as usual, especially if we have spent many hours standing at work. Vicks Vaporous is useful in relieving foot pain. To do this, you just have to apply a gentle massage on both feet with this ointment before going to sleep and put on some socks to let the ointment act.