In general, cellulite tends to affect between 80 to 90 percent of women. And, although it can also appear in men, the truth is that it is more common among the female sex. It is also known as orange peel skin, mainly due to its texture, and it especially affects the buttocks and thighs, although it can also appear in other areas or areas of the body.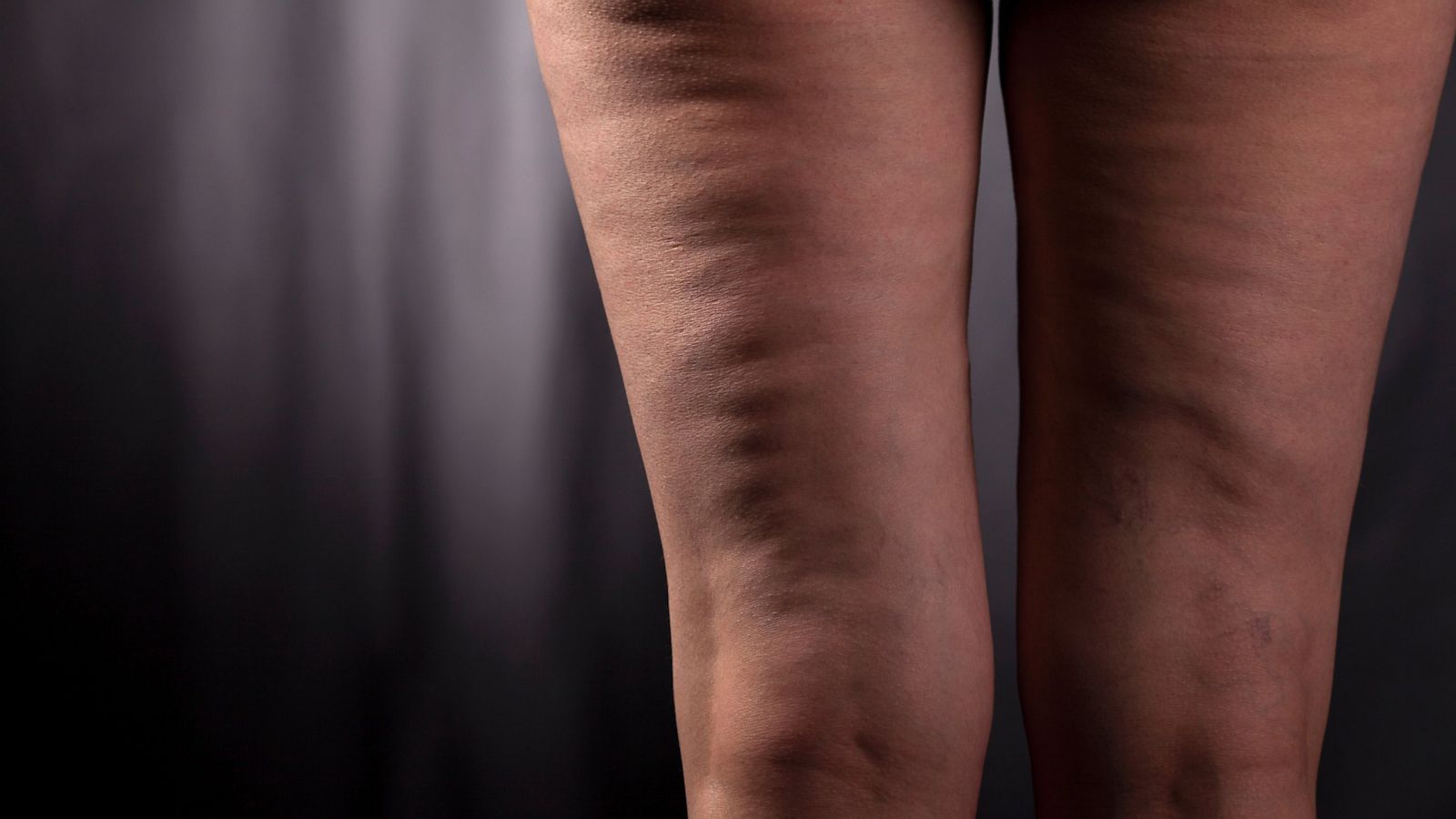 And although we tend to talk about cellulite lightly, on many occasions we do not really know what it consists of, why it forms, or what are the directly related causes that can end up influencing its development and subsequent appearance. Moreover, did you know that there are some myths that, contrary to what you may think, are not entirely true?
What is cellulite really about?
Cellulite is a term commonly used to designate the formation of lumps and dimples in the skin, as a result of the accumulation of fat in certain parts of the body. Due to its appearance and characteristic symptoms, it is also common to know it under the name of "orange peel", as it produces a roughness that is quite similar or similar to that of this characteristic fruit.
In fact, it is also common to know it under the name "cottage cheese skin", because its appearance is very reminiscent of the appearance that this particular cheese also has.
And although, as we mentioned at the beginning of this note, it can affect both men and women, the reality is that it is much more common in women, mainly due to three notable factors: the distribution of their fat, muscles and connective tissue. For this reason, about 90 percent of women may experience the presence of cellulite at some point in their lives.
According to a severity scale published in 2009, depending on the degree of cellulite -and its severity ultimately- it can be classified as follows:
Grade 1 or mild. There is an "orange peel" appearance, with between 1 to 4 superficial depressions. The skin appears flaccid.
Grade 2 or moderate. There are between 5 to 9 depressions of medium depth, and an appearance reminiscent of "cottage cheese".
Grade 3 or severe. There is a "mattress" appearance, with 10 or more deep depressions.
The exact cause that can cause the appearance of cellulite is unknown, although many experts relate it as the result of an interaction between the connective tissue in the dermatological layer that we find under the surface of the skin and the layer of fat that we find just below her.
In women, the fat cells and connective tissue present in this layer are arranged vertically, while in men the tissue has a crisscross structure, which may explain why men are less likely to suffer from cellulite compared to men. women.
Main myths about cellulite
You have cellulite from not playing sports
The old idea that slim or fit people can't get cellulite is simply false. This is because we all, whether we are skinny or do marathons every day, have layers of fat that can get between muscle fibers, causing that all-too-common lumpy effect.
Therefore, even the thinnest women have a layer of fat between the muscles and the skin, which can resurface and appear in the form of "orange peel".
Age is the only thing that influences the appearance of cellulite
Although this is a related risk factor, it is actually a half-true statement. Indeed, cellulite becomes more frequent with age, so it is much more common in older women, since the body produces less estrogen, which results in the skin tending to soften.
However, genetics plays a very important role in the possibility of getting cellulite. Also, it is not the only factor involved, so that around 90% of women have cellulite, and genetics is only a small part of the puzzle.
In addition, it does not always appear after the age of 25, as is usually believed. It doesn't happen like with wrinkles. And it is that cellulite actually begins to form when estrogen levels increase with the arrival of puberty. And, in fact, from that stage is when the first symptoms appear.
Topical Creams Can Eliminate Cellulite Completely
It's tempting to get sucked into the latest skin and beauty trends, which among other claims, claim to make cellulite virtually disappear… Unfortunately, none of these self-proclaimed miracle potions may be able to completely eliminate cellulite and dimpling.
They can only make the skin somewhat smoother, reducing its "orange peel" appearance.  But no cream will eliminate cellulite, as most experts believe.
Diet has no connection to cellulite
Although it is one more factor, the reality is that it is absolutely false: our diet has a very profound impact on cellulite. In the same way that it can positively help to opt for some useful foods or nutrients in this regard.
A good example is found in omega-3 fatty acids, as well as whole grains, which can even help reduce the appearance of bothersome, dimpled skin.
Liposuction removes cellulite
Unfortunately, there is no definitive cure that offers the possibility of completely eliminating cellulite, only ways to diminish its appearance. What's more, liposuction can have the opposite effect!
This cosmetic procedure could even make fat distribution uneven, making your outward appearance even worse.
Massages are useless
The fact that a certain treatment is not fully capable of eliminating cellulite in depth does not mean that it is not useful. This is what happens with cellulite massages, which have been specially designed in order to reduce it as much as possible, treat it and reduce it.
For example, with the help of a special massage brush, you can apply yourself every day -before or after the shower- a massage, which will help improve blood circulation. Thus, you will be able to reactivate the skin cells, preventing fat from being deposited under it.