Unlike combination skin, whose identification tends to be slightly more complicated because at the same time it is perfectly possible to combine both symptoms related to dry skin and specific signs of increased sebum production in some areas of the face, oily skin itself is usually much easier to diagnose.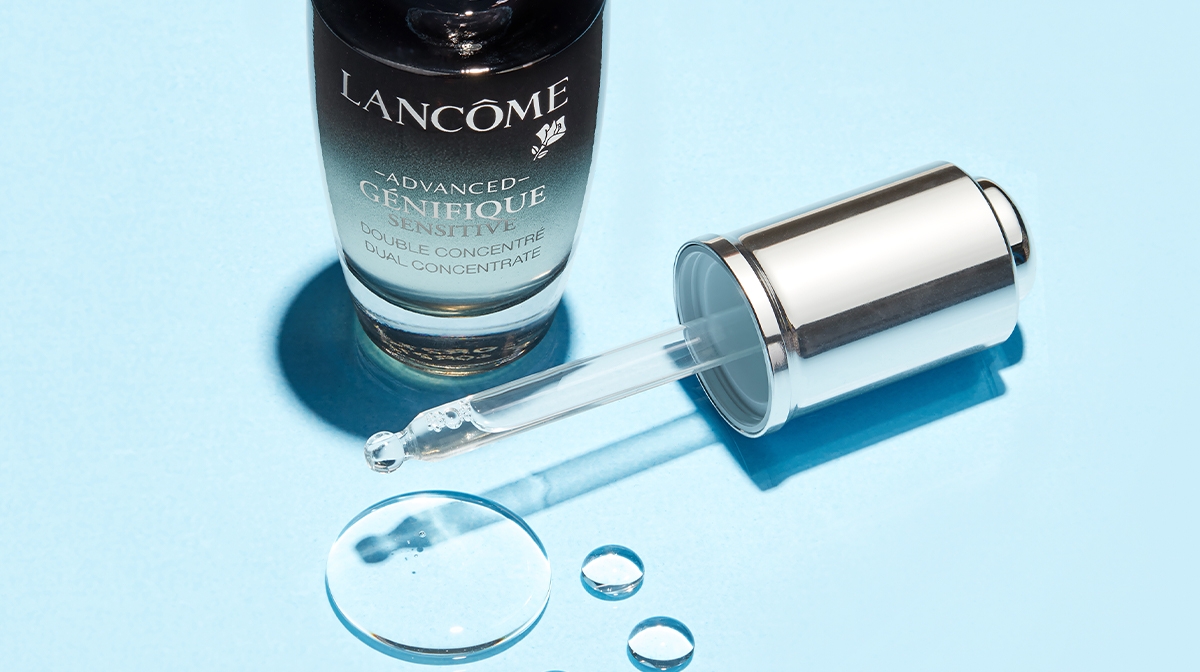 It is normal for our skin to have a series of sebaceous glands that produce a natural oil known as sebum. This is precisely what causes oily skin, especially in those people in whom there is an overstimulation of these sebaceous glands, which causes them to produce a greater amount of oil, and also in the shortest time.
This makes identifying oily skin much easier and simpler, since with oily skin it is common for the face to tend to look constantly shiny. Even just a few hours after thoroughly cleansing the skin, it is common for oil to reappear. Nor can we forget breakouts, which are usually more likely and common because the sebum tends to mix with the dead cells that have been accumulating, and that clog the pores.
But what are the causes that influence the skin to become oily? The truth is that there are several. From genetic to environmental factors, also going through the lifestyle that we follow. While it is true that it is not entirely possible to get rid of oily skin, it is possible to take some measures to at least make the skin tend to become less oily. One of the keys is found in trying to identify the underlying cause that is directly influencing this overproduction of sebum.
And, on the other hand, it is essential that in the skin care routine we only use products designed for oily skin, since they help to control this excessive production of oil, we will not run the risk that the pores may become even more clogged (with the obvious risk that this poses for the formation of new outbreaks), and we will deal directly with some of its most obvious and annoying signs or symptoms, such as could be the case of a shiny and oily complexion.
Serums can become an excellent opportunity when we add them to our beauty routine. Do you know exactly why? Because these are concentrated formulas that help hydrate and nourish the skin from the deepest layers of the skin, thanks mainly to the fact that they contain high doses, and much more powerful, of active ingredients, compared to typical facial moisturizers. What's more, it helps prepare the skin for the subsequent application of moisturizer, which means that the facial serum should not become a substitute for moisturizer, but rather one more option to complete our skin care routine.
In other words, when we apply a facial serum for oily skin, what we are achieving is incorporating an additional hydration boost, helping to counteract some of the main symptoms and common problems in this type of skin, and advancing in the routine of skin care by providing a much more intense correction and greater preventive measures.
If you are thinking of adding a serum for oily skin and integrating it into your daily beauty routine, here are some of the best that you could find on the market right now. Do you dare and discover them with us?
Nezeni Cosmetics Anti-Aging Face Serum
Once again we are faced with another facial serum developed by the Nezeni Cosmetics brand. And why are we once again bringing you a product manufactured by this well-known Spanish brand? Mainly because it is an antiaging facial serum that is also ideal for oily skin, but especially designed for those women and men who want to reduce some of the main signs of aging (ageing).
For example, this complete anti- aging serum provides a series of active ingredients capable of providing firmness and elasticity to the skin of the face, forehead and neck, thanks to the fact that it is capable of acting on the different micro-contractions of the expression areas. Thanks to this, it is useful for relaxing and reducing not only the number and extent of wrinkles that commonly form in these areas, but also their depth (which is why they are considerably reduced after regular, constant and daily use).
All this, as we will see, thanks to the fact that its composition contains an excellent concentrate of hyaluronic acid based on vitamin C, which is stable in the form of a glycoside, which becomes one of the best options when it comes to making the most of it. all the qualities of this vitamin, to thereby provide an intensive treatment of the epidermis. Thanks to this, it is a useful serum to restore the deformation capacity of the skin, redensify it, rehydrate it and restore all its splendor. Therefore, it is ideal for use both day and night (in the night skin care routine), it could even be used as a makeup base.
And what ingredients do we find in its formulation? Here we highlight them:
Cobiolift. There is no doubt that it is one of the most interesting active ingredients. It consists of a one hundred percent natural sugar, specifically a purified fraction of polysaccharides, which are extracted from the seeds of quinoa, a pseudocereal tremendously valued in food for its incredible nutritional richness. As far as the skin is concerned, it helps to reduce the depth of both the fine lines of expression and the wrinkles caused by the -normal- contraction of the muscles of expression, especially those that form on the forehead and in the eye contour Its action, in fact, is quite similar to botulinum toxin, acting by attenuating muscle contraction and relaxing muscles, but obviously without being toxic. thanks to this, it provides a complete lifting effect almost immediately,
Hyaluronic acid cocktail. It is a wonderful combination of low molecular weight hyaluronic acid, which exerts an antiaging and redensifying action, and high molecular weight hyaluronic acid, with moisturizing, protective and film-forming qualities. In the first case, by containing small molecules, the hyaluronic acid is capable of penetrating deeply into the different layers of the skin, to hydrate it from the inside. While, in the case of the second, since they have larger molecules, they tend to remain on the surface to form a kind of highly hydrating and moisturizing protective film. In addition, this cocktail also has an active endogenous hyaluronic precursor, which provides an equally global moisturizing and restructuring action, with an action similar to hyaluronic to trap the different water molecules on the skin's surface, but more efficiently and quickly.
stable vitamin C. In the form of Ascorbyl Glucoside, it is a vitamin C glycoside that provides all the qualities of this vitamin, which stands out above all for its antioxidant properties, preventing oxidative stress and reducing the harmful action of free radicals.  It is also tremendously known for its anti-aging, redensifying and illuminating virtues of the skin.
Caprylyl Glycol. It is a skin conditioning and moisturizing agent, which provides moisturizing, emollient and moisturizing properties. In addition, it increases the antimicrobial activity of other preservatives, and even works as a stabilizer.
Propanediol. It consists of a natural derivative, completely free of oil, which stands out for being tremendously dermoaffin with the skin.
It becomes, therefore, an excellent option to include in the night skin care routine, always applied after the facial toner and before the moisturizing cream, which will provide a high concentration of different active ingredients with anti-aging action, among those that stand out, precisely, those that we have mentioned in the previous section.
Do you dare to try it? It comes in a handy 50ml bottle with dispenser. And remember that all Nezeni Cosmetics products have been dermatologically tested, are hypoallergenic and non-comedogenic, so they do not clog pores or increase the risk of breakouts.
Florence BIO facial serum: ideal for oily ski
Are you looking for a facial serum for oily skin that contains only ingredients of one hundred percent natural origin, and above all, of organic origin? If so, you will love this BIO facial serum from Florence, a brand that, in fact, is characterized by developing organic skin care products, completely suitable for all those who follow a vegan lifestyle.
In fact, we are facing one of the most valued facial serums at the moment, thanks to the fact that it has a highly moisturizing formula, highlighting in particular the presence of vitamin E, jojoba oil and aloe vera. These three ingredients penetrate deep into the subcutaneous layers of the skin, providing instant hydration while helping to stimulate natural collagen production.
It is an excellent option for oily skin that has also been damaged by the action of ultraviolet rays, and that also at some times of the year tends to look dry and aged, which gives it a much more tired and dull appearance. What offers the possibility of enjoying much more radiant and beautiful skin, helping to reduce some of the common discomforts of oily skin, such as excess shine.
On the other hand, it is useful for reducing both fine lines of expression (even the subtlest) and scars caused by acne, also helping to reduce wrinkles on the face, thanks to its hyaluronic acid content, which moisturizes thoroughly. facial skin.
But its benefits do not end here, since it also contains vitamin C, one of the most interesting natural ingredients that exist when it comes to fighting the action of harmful free radicals, thus preventing premature aging.
Main advantages of Florence BIO facial serum:
Ideal for oily skin. Although it is also suitable for any type of skin.
One hundred percent natural ingredients of organic origin.
Contains vitamin C, vitamin E, jojoba oil, hyaluronic acid and aloe vera.
Helps stimulate natural collagen production.
Reduces fine lines of expression and wrinkles.
Helps reduce scars caused by acne.
Hydrates the skin thoroughly.
Prevents the action of harmful free radicals.
Lullage acneXpert intensive serum, for oily skin with imperfections
Baptized under the name of Lullage acneXpert Serum 360, this time we are faced with an intensive serum that becomes an ideal treatment for the global care of skin with a certain tendency to acne, and with problems directly related to breakouts. Thanks in fact to its intelligent action system, which is capable of releasing the active ingredients that we find in its formulation in a way that is not only effective, but especially intense, it manages to act actively and control all the typical manifestations and symptoms of acne-prone skin.
Not in vain, it is useful to cover the 12 needs that this type of skin has. What's more, it has what the brand wanted to call Triple Sebum-Regulatory Technology, which manages to regulate both the quantity and quality of the sebum present in the skin, through a total of 3 metabolic pathways of action. But its qualities do not end here, since it also includes in its formulation an extremely useful and appropriate anti-aging action at all times, and a depigmenting effect.
As you might imagine, it's a non-comedogenic serum, which means there's no risk of it clogging pores and causing breakouts. In addition, it reduces blemishes and diminishes the appearance of pores, unifies the tone while depigmenting dark and red spots (usually caused by acne), provides an interesting anti-aging action, acts as a moisturizer and regenerator of skin cells. the skin, and in turn has different antioxidant and anti-inflammatory active ingredients.
The brand recommends applying it twice a day, both in the morning and at night, spreading the serum gently on a clean face. It can also be used even as a make-up pre-base product. Although, yes, it is essential to always apply it after having cleaned the face. For example, if you integrate it into your skin care routine, and in addition to a cleanser you tend to use a toner, remember to apply the serum immediately after it, and before the moisturizer.
On the other hand, it can be used practically all year round and is one hundred percent safe for pregnant women, because it is free of any invasive acidic substance, silicones, parabens and colorants. In addition, its ultra-light texture ensures rapid and more intense absorption, and has been dermatologically tested.
Main advantages of Lullage acneXpert Serum 360:
Facial serum specially designed for oily skin prone to acne.
Acts and controls the typical symptoms of acne skin.
Includes and provides an anti-aging action.
It reduces pores and also diminishes imperfections.
Prevents comedogenesis (clogged pores and therefore increased risk of acne breakouts).
Unify the tone.
Depigment dark and red spots.
Moisturizing and regenerating.
It has antioxidants and anti-inflammatory active ingredients.
Itchie Acne Skin Serum– A Complete Acne Treatment All In One
The Itchie brand has developed a serum that is mainly characterized by the fact that it fulfills these interesting benefits, in addition to having been formulated only with one hundred percent natural ingredients.
It is a complete all-in-one treatment that not only helps treat acne, but is also capable of treating each and every one of its uncomfortable and annoying symptoms. In fact, according to the brand, it has been clinically tested and is capable of reducing the growth of acne-causing bacteria in just 2 hours after application to facial skin.
In this sense, it is capable of reducing up to 100% visible inflammation, 85% inflammation in more than 1 part or in a large area of ​​the face, 100% redness, up to 100% less itching than before, 100% fewer scratches and 100% soothed skin feeling.
It also relieves irritation and itching of the skin, both of which are extremely common in acne-prone skin.
As we have indicated, in its formulation it only contains ingredients of natural origin, which work together to provide most of its benefits and anti-acne properties. What's more, it does not contain any type of chemical products, such as benzoyl peroxide. And it also doesn't contain glycolic acid or salicylic acid, which can initially increase skin irritation until your skin gets used to their effects. In short, it contains only natural ingredients of superior quality with unique properties for the effective treatment of acne, all without products and chemical substances.
When applying it, the brand recommends doing it 2 to 3 times a day, either every day regularly, integrating it as another serum in your skin care routine, or simply using it whenever you need immediate relief. Using it daily, yes, it will become a continuous treatment for acne, useful in turn for its prevention, outbreaks and symptoms.
Key Benefits of Itchie Acne Skin Serum:
It only contains natural ingredients. In its formulation we do not find substances or chemical products.
Specially designed for oily and acne-prone skin. It is also useful for combination skin with acne breakouts.
Calms inflammation while reducing redness, blemishes commonly associated with acne, and pimples.
Relieves irritation and itching, stopping it and even preventing it.
La Roche Effaclar Anti-Aging Serum
From the hands of the well-known brand La Roche-Posay we find Effaclar Serum, a serum with anti-aging and smoothing qualities, which also becomes a unique and excellent treatment option against the typical symptoms of oily skin and acne, thanks mainly to the fact that it has been formulated with LHA, a molecule that provides micro-exfoliation.
In addition, it contains the AHA glycolic acid complex, an alpha-hydroxy acid capable of accelerating the natural renewal of the different skin cells, being extremely suitable for oily skin, with acne and with dilated pores. Due to its ultra-fluid texture and consistency, it becomes an excellent option when it comes to promoting rapid, non-greasy absorption, helping to renew the texture of the skin, illuminating the tone and refining the pores.
An excellent intensive treatment, for example, for oily and combination skin, which has imperfections, dull complexion, irregular relief and large and extremely visible pores. In this sense, we must also indicate that it is a non-comedogenic product, so there is no risk that it could clog the pores and increase the risk of breakouts. It also contains no fragrance, and tolerance on oily skin has been tested under dermatological control.
Remember that since this product contains an AHA (glycolic acid, as we have mentioned), it can increase the sensitivity of the skin under the sun, as well as increase the risk of burns caused by ultraviolet rays due to it. Although it can also be applied in the morning, it is advisable to always use photoprotection, and limit sun exposure to the maximum while using the product, and also during the following week after use. In addition, its use is not recommended on sensitive and irritated skin.
Main advantages of La Roche Posay Effaclar Serum:
Ideal for mixed and oily skin, with acne and dilated pores.
Contains glycolic acid, an AHA capable of accelerating the natural renewal of cells.
Brightens the tone and refines the pores.
Helps renew skin texture.
Ultra-fluid consistency, offering rapid absorption.
Zowix anti-wrinkle and anti-blemish face serum
We are facing an extremely useful and interesting anti-blemish facial serum, which has been developed by the professional cosmetics brand Zowix, which provides a triple action, acting as an intensive anti-aging, anti-aging and anti-wrinkle treatment. In its formulation, for example, we find mainly vitamin C (with a recognized antioxidant action, ideal for preventing the action of free radicals and protecting the skin), as well as retinol (derived from vitamin A which, as we have already explained on some occasions, it helps to gently exfoliate the skin, accelerating cell renewal).
In fact, retinol not only stimulates cell regeneration, but is also capable of mitigating blemishes, refining the pore by reducing it and smoothing both wrinkles and fine lines of expression.
The truth is that the presence of retinol in the formula of this product makes this facial serum a tremendously interesting option for oily and combination skin, because it is useful when it comes to gently exfoliating the skin, eliminating the accumulation of dead cells on the skin, thus unclogging the pores to prevent breakouts of acne and pimples. In addition, thanks to its rapid absorption, fluid texture and moisturizing power, it does not leave a greasy residue after being applied.
Made with high-quality plant extracts, and also with a high concentration of different active ingredients, it is capable of restoring oily skin to its natural degree of hydration, flexibility, smoothness and firmness, in addition to being microbiologically and dermatologically tested.
But his qualities do not end here. It also has hyaluronic acid, which, as you probably know, has an incredible moisturizing effect and power, also stimulating collagen production, cell renewal itself and the different healing processes. Meanwhile, the firming complex (based on seed sprouts) completes its formulation and helps to obtain incredible results.
Does not contain substances of petrochemical origin (PEGS), parabens, silicones, synthetic fragrances or dyes. For this reason, it can also be used on sensitive skin.
Key Benefits of Zowix Oily Skin Serum:
It contains vitamin C, retinol (vitamin A), vitamin C and a very interesting firming complex based on seed sprouts.
Helps firm the skin, acting as a facial anti-wrinkle.
Regenerates cells, accelerating cell renewal after exfoliating.
Moisturizes the deepest layers of the skin thanks to its hyaluronic acid content.
It stimulates collagen production.
It acts as a powerful antioxidant, protecting the skin against the action of free radicals.
Helps revitalize the skin.
Everything you need to know about serums for oily skin
Unlike combination skin, the truth is that oily skin is generally characterized by being much easier to treat, so that it is possible to easily fight many of its problems and symptoms.  What's more, it generally tends to be easier to diagnose as well.
Don't forget that when we talk about what should be the perfect skincare routine for oily skin, there are two categories of products that should always be included: a mild acidic exfoliant and a light moisturizing serum, which can even become an excellent choice as a substitute for a cream or lotion, as oily skin generally does not need or require additional emollients in a thick consistency moisturizer.
In fact, according to most dermatologists and beauty experts, the best moisturizers for oily skin are basically found in the form of serums and gels, it is very important to avoid thick creams and lotions because they will make the skin even more oily and shiny, even those that claim in their formulation to be free of chemicals from petroleum.
Therefore, it is best to opt for facial serums specially designed for oily skin, since its fluid and light consistency will absorb quickly and its different active ingredients act more intensely on the skin, but without affecting production. excess sebum, which as you may know leads to enlarged pores, bumps and blackheads. In fact, they can be very useful to control that overproduction of oil, while certain active ingredients will even help when it comes to shrinking pores.
Of course, in case you want to continue using a moisturizer as the final part of your skin care routine, the essential thing is to only opt for moisturizers for oily skin or any other suitable moisturizer, as they could work very well together with the face serum. One of the best options in this regard is jojoba oil, since it is capable of imitating the production of sebum in the skin as it is very similar, which indirectly tells the sebaceous glands not to produce more, which This overproduction of oil will end up being reduced.
Not surprisingly, the idea that moisturizers are only for dry skin is wrong. In fact, even oily skin needs a little hydration, although obviously less than other skin types. Moreover, it is often mistakenly thought that having oily skin means that the skin is adequately and correctly hydrated (due to the false appearance that the presence of a shiny complexion gives as a result of excess sebum).
Therefore, it is also appropriate to opt for moisturizing creams with products rich in linoleate and low in oleic acid. Among the best options, in addition to jojoba oil, we can mention grape seed oil, evening primrose oil, rosehip oil and flax oil. And options like avocado oil, olive oil, or coconut oil should be avoided. The latter, for example, is also characterized by being comedogenic, which means that it influences the obstruction of the pores, increasing the risk of breakouts (in short, it would end up increasing problems in oily skin, and particularly in those with a tendency to breakouts). acne).
On the other hand, we should also mention that many of the facial serums designed to be used exclusively on oily skin also tend to become extremely interesting anti-acne treatments. Do you know exactly why? Mainly because oily skin generally tends to be prone to acne; Although it is true that it does not always happen, there is a greater risk that this overproduction of oil ends up clogging the pores by joining the accumulation of dead cells, which in the long run can greatly influence and increase the risk of acne breakouts.
As we have seen, some facial serums contain mild acids that provide exfoliating qualities and effects. This option is also quite useful and interesting, since when it comes to oily skin care, exfoliation with an alpha-hydroxy acid (AHA) or retinol is of the utmost importance.  Particularly noteworthy are salicylic acid or glycolic acid, or retinol (derived from vitamin A), capable of building collagen and removing the lining of the pore, something very suitable if we take into account that oily skin usually has a much thicker lining, accumulating in greater quantity compared to other types of skin.
The bottom line is, an acidic exfoliator will remove that buildup so that oil (sebum) doesn't get trapped and clog it up. Of course, as far as the use of an exfoliating serum is concerned, it is not so convenient to use it every night in the night skin care routine, and basically choose to do it twice a week, or on alternate days. In this sense, for example, the rest of the days it may be interesting to replace our acid exfoliant or retinol serum with a light serum with moisturizing and nourishing qualities. Likewise, the ideal is that it has also been designed for use on oily and acne-prone skin.
When it comes to exclusively using a facial serum for oily acne-prone skin, there are a number of useful ingredients that should not be missing either (although it is true that some of them have already been mentioned above). For example, this is the case with salicylic acid, or also clary sage oil and tea tree oil. These three active ingredients are very interesting when it comes to helping to eliminate -or reduce- the different scars caused by acne, and you can even begin to see promising results in just a few days after regular use and application. In addition, it cleanses the skin and prevents the formation / appearance of imperfections.
And while it's true that serums themselves don't help get rid of acne marks, they do reduce the discoloration of brown spots and redness., so that the general appearance of the skin tends to improve a lot. Niacinamide (in a concentration of between 5 and 10%) is also interesting, especially if it is accompanied by zinc in its formulation. Even face serums with green tea are also interesting when applied to oily acne-prone skin, thanks also to their natural antioxidant content. Obviously, we could not forget vitamin C either; as we have seen, a powerful natural antioxidant capable of neutralizing some of the harmful free radicals that the sun releases on the skin, while also fading dark spots and acting as a natural chemical exfoliant, so that, over time, it eliminates discolored skin.
However, it is true that choosing a facial serum for oily skin can end up becoming a somewhat complicated and difficult task. Although an interesting option is to choose serums designed for use on oily skin, which are characterized by having a liquid and fluid consistency. Remember that oil-based serums do not have to be counterproductive for oily skin, as long as the oils they contain are non-comedogenic and are among the most recommended in this regard.