Did you know that medicinal plants and herbs also help you tan better during the summer?  We propose 2 infusions with benefits for the skin.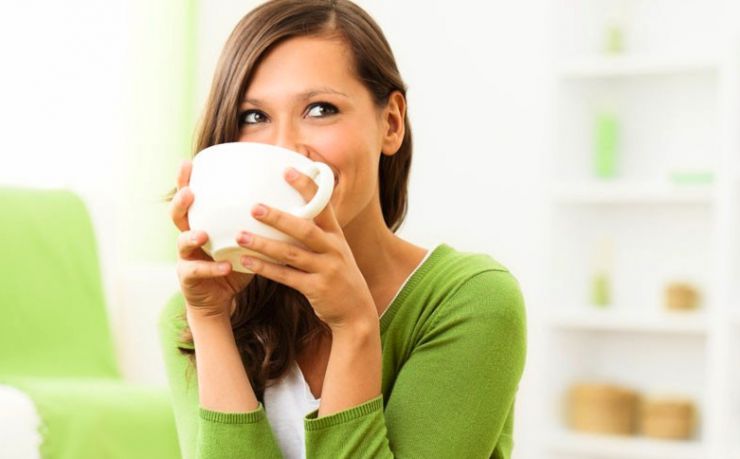 Did you know that it is possible to prepare the skin for the summer from the inside?  There are a good amount of foods very rich in certain essential nutrients that help nourish our skin and prepare it to improve tanning, such as foods rich in beta-carotene and other antioxidants that help to tan our skin more easily and effectively.
And, in addition to these foods, we can also mention certain plants and herbs with tanning action, since they are very rich in beta-carotene.
As you surely know, beta-carotene is a pigment of natural origin with antioxidant action, suitable for reducing the negative action of free radicals and preventing premature cell aging.
In this case, two useful medicinal plants stand out to prepare the skin in summer  internally, thanks to the fact that they are extremely rich in beta-carotene and other particularly beneficial natural antioxidants: hibiscus and green tea. We explain how to prepare your infusions easily, quickly and simply.
2 wonderful infusions that will help you get a better tan
Hibiscus infusion to prepare our skin from the inside
The Hibiscus is one of the herbs rich in beta carotene, the pigment natural antioxidant that will benefit us from inside our skin and prepare to receive the first rays of sun in summer; also it favors the tan naturally.
Hibiscus, being an antioxidant, will help us prevent premature aging of the skin and the cells of our body.
Ingredients you need:
A tablespoon of hibiscus flowers for each cup that we are going to prepare.
Water.
Brown sugar, honey, or stevia (to sweeten).
Steps to make the hibiscus infusion:
In a saucepan we put the water to boil, when it is boiling we add the hibiscus flowers.
Let it boil for about 3 minutes.
We turn off the heat, cover the infusion and let it rest for about 10 minutes.
We strain the infusion and if we like it sweet, we sweeten it with what we like the most.
We can take two to three cups a day.
Green tea to promote a tan from the inside
The green tea is rich in polyphenols with antioxidant benefits. These properties that are present in green tea help us prevent skin cancer since they prevent the cells of our skin and our body from oxidizing or aging prematurely.
It contributes to the hydration of the skin allowing the oxygenation of both the cells and the capillaries. In addition to these benefits, it favors the tanning of the skin in a totally natural way.
The skin keeps memory, which means that the damage that the sun does on our skin is cumulative, and our skin ages.
Ingredients you need:
A teaspoon of green tea leaves, (about 2 grams) for each cup of infusion that we are going to prepare.
Water.
Sugar or sweetener
Steps to make green tea:
In a saucepan we put the water to heat without boiling, once very hot we add the teaspoon of green tea.
We turn off the heat, cover and let it rest for about three minutes.
Strain the infusion, and let it cool down to room temperature.
Once cold we can take it.
If we like to drink it as a hot drink, let it warm up a bit.
If we want to take it as a refreshing drink, we can keep it in the fridge and sip it.
In addition to getting green tea in leaves, we can also find it in single-dose sachets.